Babel: Adventures in Translation
Date
15 February - 2 June 2019
Location
The Weston Library, Bodleian Libraries, Oxford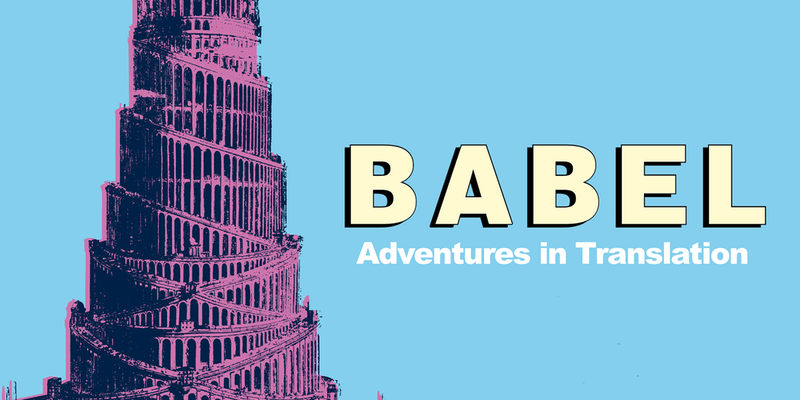 Babel: Adventures in Translation takes visitors beyond the ancient myth of the Tower of Babel and society's quest for a universal language to explore the ubiquity and power of translation in the movement of ideas, stories and cultural practices around the world. Through a stunning selection of objects ranging from a 2nd century papyrus book and illuminated manuscripts to animal stories, religious books and a bilingual road sign, Babel explodes the notion that translation is merely about word-for-word rendering into another language, or that it is obsolete in the era of global English and Google Translate.
Treasures from the Bodleian Libraries' collections, both ancient and modern, illustrate how stories have travelled across time, territory, language and medium. Highlights on show include a 4000-year-old bowl inscribed with a language that still resists deciphering, an unpublished Tolkien notebook revealing how he experimented with Esperanto before creating his fictional Elvish languages, and an experimental 1950s computer programme designed to generate love letters.
Exploring themes of multiculturalism and identity, the exhibition considers issues that are more relevant than ever as Britain approaches Brexit. It also tackles the tricky question of how to translate for the distant future.  
Free admission, no booking required
For more information, visit https://www.bodleian.ox.ac.uk/whatson
Free talks
Creative Multilingualism researchers will be holding a series of free lunchtime talks at the Weston Library Lecture Theatre to complement the Babel: Adventures in Translation exhibition. Topics range from The Paradox of Translation and Translating Multilingual Britain to The life and times of a dying language. The talks are free but places are limited so booking is advised. Find out more:
25 April: The Paradox of Translation
8 May: Translating Multilingual Britain
22 May: The life and times of a dying language
School translation competition
We have also launched a translation competition for schools for years 5–13.Choose from 3 tasks: Magical, Fabulous or Futuristic Translation for the chance to win up to £100! Find out more >>