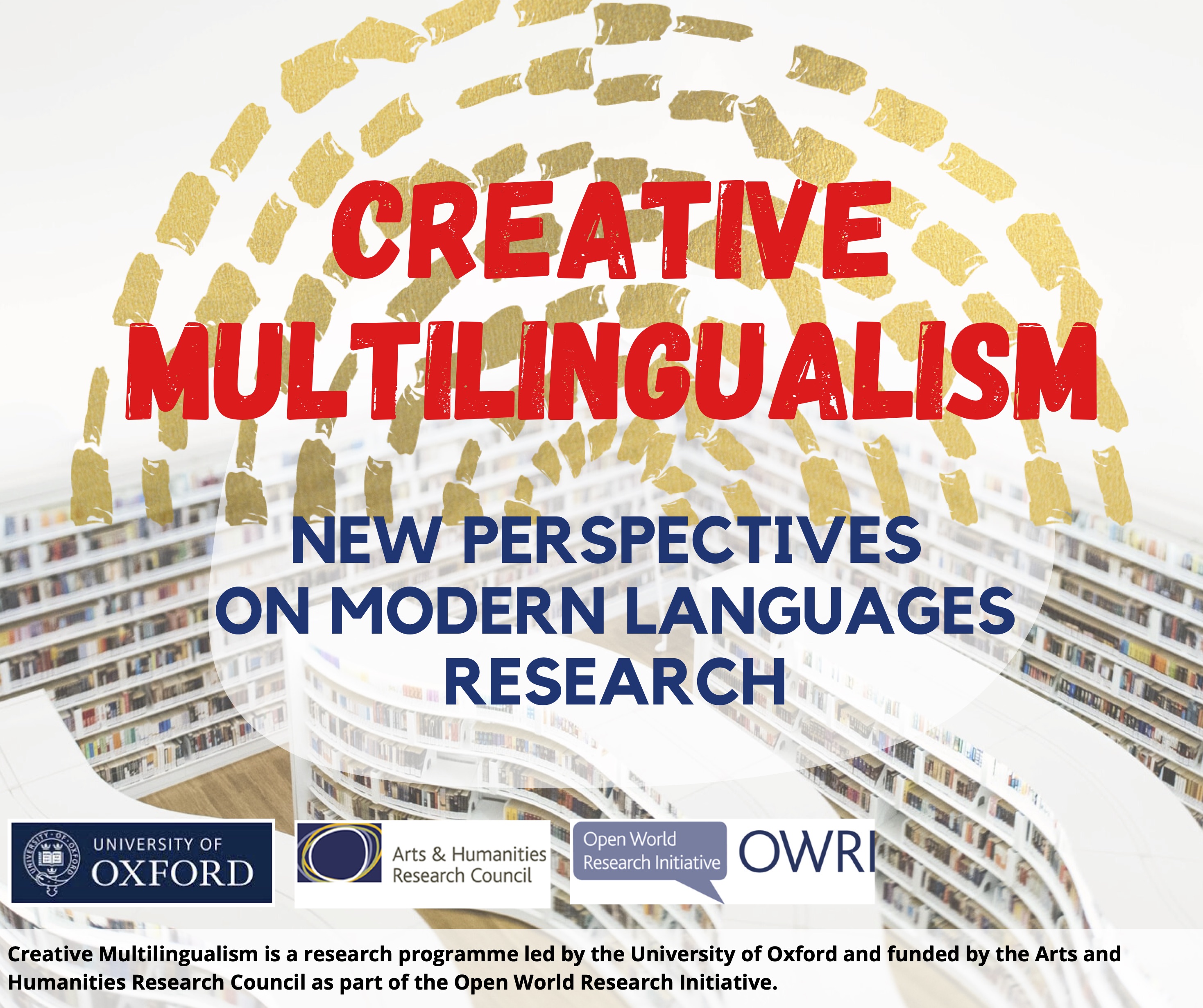 Sounds French AI app
The SoundsFrench AI app, developed by Helen Abbott (University of Birmingham), is a pilot project towards enabling beginner / intermediate learners of French (e.g. Key stage 3 level) to enhance their pronunciation skills, developing confidence for performance out loud.
See Helen's presentation for the New Perspectives on Modern Languages Research conference here>>
How does the Sitcome 'Small World' reflect linguistic diversity in the British Deaf Community?
This project, led by Jordan Fenlon (Heriot-Watt University) investigated how British Sign Language (BSL) is used creatively to portray multiple linguistic identities within the sitcom Small World.
Read 'Creating a linguistically diverse deaf sitcom through improvisation', Jordan's blog about the Small World sitcom here>>
Welsh-language community engagement project
As a long-standing researcher and community engagement practitioner in the area, Anne Marie Carty (Centre for Research in Entrepreneurship and Marketing, University of South Wales) undertook a Welsh-language community engagement project in conjunction with the Farmer's Union Wales (FUW) and a group of local farmers  to reflect on and discuss these issues in order to give voice to their concerns in future dialogue between them and the largely English-speaking conservation bodies and politicians.
Read more about this project and watch a short documentary here>>
The Languages of Artificial Intelligence in Africa: Promoting Linguistic Diversity in Representations, Histories and Systems of Artificial Intelligence
Rachel Adams (Human Sciences Research Council, South Africa) co-hosted a workshop with the Centre for Humanities Research, University of the Western Cape, for scientists and humanities researchers to explore the impact of language, history and culture on AI, and how African perspectives might allow for the emergence of both different technologies and different ways of relating to them.
Read Andrea Teagle's blog about this project here >>
Multilingual Euro-Bollywood: an 'imaginative language' workshop
This project, ed by Monia Acciari (De Montfort University), mapped out the nuances of cultural transfer from Bollywood to Europe and Europe to Bollywood via creative multilingualism, with specific focus on subtitling and dubbing practices, to explore how historical, socio-cultural and conceptual questions on Euro-Bollywood's creative relationship is further problematized or resolved by multilingual dynamics.
Read the blog about the 'Dubbing and Subtitling Bollywood Cinema in Europe' workshop here>>
Machine Translation and Literary Texts: A Network of Possibilities
This project, led by Lucas Nunes Vieira (University of Bristol) examines how machine-translation editing and the way the text is presented to translators on screen affect literary translations.
Watch Lucas present his research here >>
Multilingualism in songwriting
This project, led by Lucy Cathcart Froden (University of Glasgow), brought multilingual creative processes to a wider audience by creating professional studio recordings of a series of original songs written through collaborative, multilingual songwriting processes.
Read more about this project and watch a short video presentation here>>
All the World is Our Stage: primary school pupils never lost in translanguaging
'All the World is Our Stage', a webinar developed by Eneida Garcia Villanueva (Heriot-Watt University), celebrates linguistic diversity and reflects on the multilingual, multicultural and superdiverse society represented in Glasgow today. This multilingual performance supports the teaching and learning journey of primary schooling in non-affluent areas of the city.
Explore the project's Webinar series >>
In code blood: Enhancing the accessibility of micro-literature though a semi-automatic computer tool 
"In code blood", led by Paula Pérez-Sobrino (Universidad Politécnica de Madrid), designed to help people with cognitive disabilities in their leisure time, and more specifically to aid them in enjoying literary texts. Dr. Pérez-Sobrino and her co-investigator Dr. Mari Carmen Suárez-Figueroa (Universidad Politécnica de Madrid and the Ontology Engineering Group ) e explored and mitigated the difficulties in the comprehension of poetic texts, in particular, micro-poetry, a genre of poetic verse which is characterized by its extreme brevity and is often found on-line, mostly on Twitter.
Read Mari Carmen's blog about her research here >>
Dancing through language learning: the use of dance in MFL/ESOL classroom 
Following on from a one-day workshop in 2018, this project organised two workshop sessions with hands-on activities for children and adult language learner to give researchers Dobrochna Futro (University of Glasgow), Marta Nitecka Barche (University of Aberdeen), and Zoë Leigh Gadd (Dance Ahead) and Bilingualism Matters (University of Edinburgh) the opportunity to investigate the views of language learners on the role and potential of dance and poetry performance in language learning.
Read more about this project and watch a short video about Kinetic Reading here>>
Transferable vocabulary: exploring linguistic diversity at the interface between arts, literacy and mathematics with EAL and non-EAL students in mainstream education
The study, undertaken by Dr Anna Tsakalaki (Oxford Brookes University/University of Reading), explored the use of linguistic diversity in everyday teaching of mathematics, propose creative ways of learning vocabulary across subjects and evaluate development of mathematical language ability and of inclusivity of practices over time. A framework of recommendations for teaching practice and whole-school policies will be proposed based on the results.
View the Transferable Vocabulary presentation here>>
Embedding translation AI in the L2 secondary school classroom: creative applications and potential barriers
Nick Riches (Newcastle University) investigated teachers' attitudes to automated translation, and simultaneously created an automated translation app for classroom use, which combined the power of Google Translate with a user-friendly interface, designed using open source tools.
Read Nick's blog about the project here >>
Translation, staging, and discussion of Oyub, a new Russian documentary play by Zarema Zaudinova
In this project, Alexander Thomas (University of Oxford) set out to translate and stage Oyub, a new Russian documentary play about the case of Chechen human rights activities, Oyub Titiev, by Zarema Zaudinova. Through translating this play, and presenting it to a non-specialist audience, this project initiated an important discussion about the nature of cultural transmission, and the role that multilingualism plays in cross-cultural creativity.
Read a blog post about this project and listen to the production of Oyub here>>
Accessible Plurilingualism: Film competition
Drawing on the creative and linguistic resources of secondary school students, 'Accessible Plurilingualism' (Inma Pedregosa, University of Roehampton) is centred on a film competition involving languages other than English for sixth form pupils in the South East of England.
Watch Inma's presentation here >>