Creative Multilingualism's Prismatic Translation strand is delighted to have teamed up with the Poetry Hub at the Oxford Spires Academy to run a series of multilingual poetry workshops that aim to highlight the value of community (home) languages and to demonstrate how these languages can be used as a tool for creativity.
We invited writers and poets from around the world to lead workshops, each one focusing on a particular language, which encourage pupils to use their languages creatively. For the pupils, it was a wonderful opportunity for them to use their languages in the formal setting of a classroom. As one workshop assistant noted: "It was … moving to witness their sudden realisation that Polish could be a viable and valuable medium of creative expression, and not just a hidden, superfluous or even vaguely embarrassing language."
The Poetry Hub is run by writer Kate Clanchy at Oxford Spires Academy, where pupils speak over 30 languages, with the aim of stimulating creative writing among pupils. The poetry workshops have achieved exceptional success: pupils from Oxford Spires make outstanding progress in English, and several of them have won national literary prizes, including the Foyle Young Poets' Competition and the Tower Poetry Prize. The students' multilingualism had clearly contributed to this success, as evidenced in this essay for the Guardian by Kate Clanchy, but until now the Poetry Hub had not been able to put this element of their creativity at the heart of its practice. This is what collaboration with the Prismatic Translation strand enabled them to do.
Want to find out more?
Read the poetry produced by the students as a result of the multilingual workshops. Click on the photo or links below to open a PDF collection. Right click to download the booklets.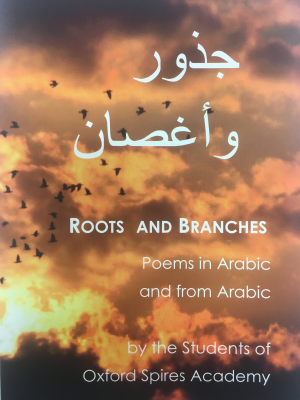 Roots and Branches: Poems in Arabic and from Arabic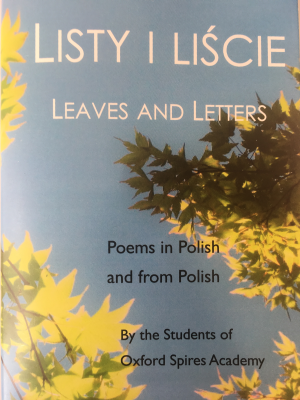 Leaves and Letters: Poems in Polish and from Polish
Blog posts
Creative Multilingualism's Prismatic Translation strand worked with the Poetry Hub to hold a creative writing workshop in Arabic with award-winning Iraqi poet, Adnan Al-Sayegh. In this blog post, Kate Clanchy talks of the impact of the workshop on pupils at the school, one of whom went on to write a poem that recently won the Betjeman Poetry Prize:
Inspiring pupils: multilingual creative writing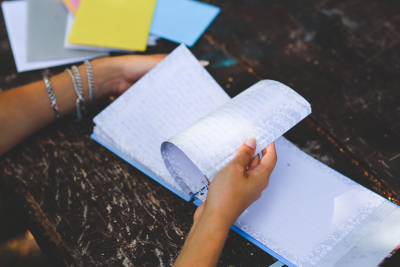 Matthew Reynolds is Professor of English and Comparative Criticism and leads the Prismatic Translation strand of the Creative Multilingualism research programme. In this blog post, he describes an Arabic creative writing workshop he organised in collaboration with the Oxford Spires Academy Poetry Hub, led by writer Kate Clanchy:
Poetry workshops: celebrating community languages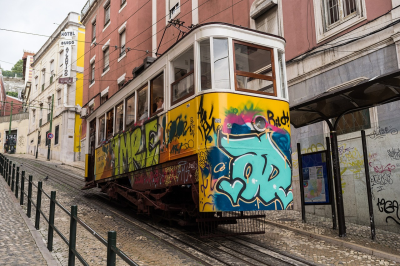 The Portuguese author Hélia Correia (Camões Prize 2015) was invited to hold a workshop with a group of pupils at Oxford Spires Academy. Tom Stennett and Naomi Lester, postgraduate students at St Anne's College, University of Oxford, describe the workshop and the impact it had on pupils:
Portuguese creative writing workshop with Hélia Correia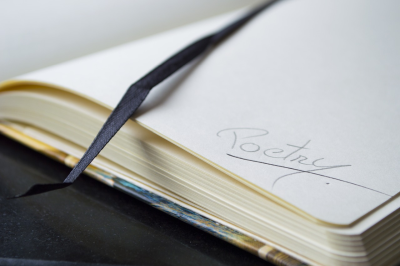 Polish poet Wioletta Greg worked with Polish-speaking students to foster their creativity and explore themes of identity and bilingualism. Discover the activities she did with the pupils, and the impact it had on them:
Polish poet fosters creativity at Oxford Spires Academy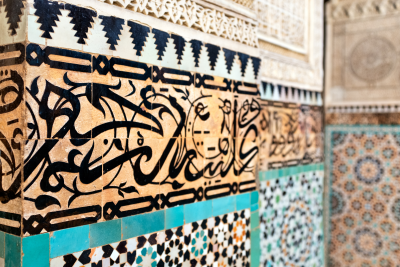 Two groups of students were given poetry workshops by award-winning Iraqi poet Adnan al-Sayegh. While the first group (aged between 9 and 14) were predominantly Arabic-speaking students from Syria, Sudan and Algeria, the second (aged between 16-18) was more varied, and contained a large contingent for whom Arabic was either not their first language, or whose written and spoken Arabic were minimal.
Raw and impassioned: writing multilingual poetry in an Oxford school
On film
Oxford Spires Academy pupil, Amineh Abou Kerech, reads her poem Lament for Syria which won the Betjeman Poetry Prize. 
Press
The Guardian: The 13-year-old Syrian refugee who became a prizewinning poet
Oxford Mail: Syrian school girl from Oxford bags national poetry award
More poetry in schools
Another strand of the Creative Multilingualism programme has also been working with schools to create multilingual poetry. Our World Literatures strand has been running workshops at  Haggerston School in Hackney and St Paul's Way Trust School in Tower Hamlets. The aim of the workshops was to engage and celebrate the linguistic and cultural diversity of these schools and their local communities, encouraging pupils to think positively and creatively about both the languages they speak at home and the languages they are learning at school. 
Read our blog post on the workshops to find out more about the project and to read some of the poems written by the pupils.
Multilingual poetry workshops with the London Centre for Languages & Cultures