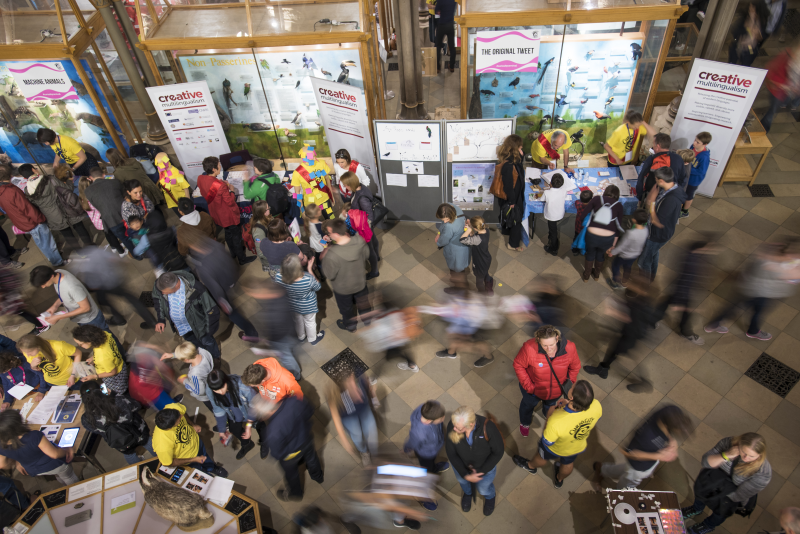 The Creative Multilingualism team have created a toolkit for Modern Languages researchers with advice and ideas on how to run public engagement events. This toolkit will offer solutions to challenges you may come across, and will hopefully inspire you to find new, creative ways to share your Modern Languages research.
---
The Slanguages in the Creative Economy research project – undertaken by Beatfreeks and Slanguages – spoke to 10 artists from the West Midlands who use other languages as part of their work. The ensuing report sees the beauty and power in using different languages, slang and dialect across a range of artistic disciplines. It shows how, in spite of preconceptions, xenophobia and tokenism, multilingualism – and the multiculturalism that it engenders – can be a force for good to change our creative industries and their related economy. In the report you will read about languages from around the world, creative forms which span across genres and styles, and from people with a variety of backgrounds. What unifies them here is the impact that using languages has on their creativity.
---
The Creativity with Languages in Schools report documents the impacts of Creative Multilingualism's work in and with schools from 2016 to 2020. Most of the programme's work took place in England and Wales, but the report also shows the international influence it has had. Evidence for five main impacts – Professional Development, Creativity, Perceptions, Networks and Connections, and Motivation – is presented from across the seven CML research strands and from the Multilingual Performance Project which ran from January 2018 to June 2020.
---
(Re)Creating Modern Languages – A Higher Education Curriculum Reform report 
Coming soon.