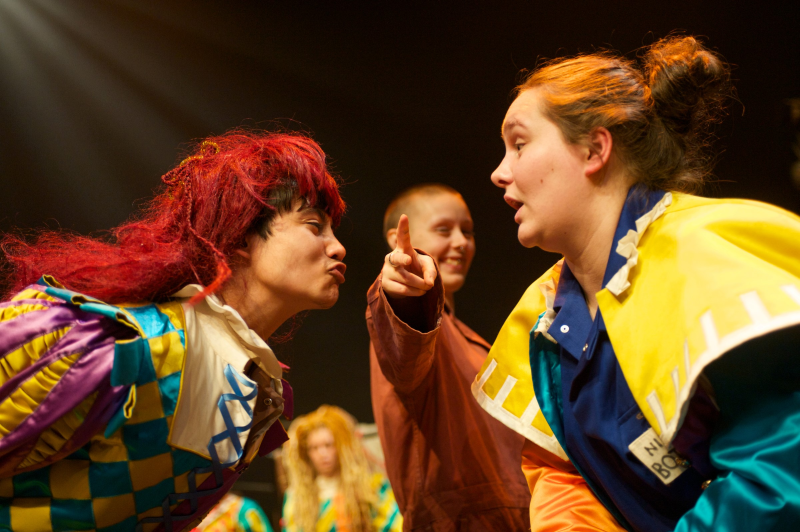 The exciting Multilingual Performance Project (MPP) showcases and celebrates the multilingual nature of schools and demonstrates how multilingualism can interact creatively with teaching in the classroom, promoting both taught languages and the use of community languages. The project will reach across England and Wales and will run until the summer of 2020.
The main aims of the project include building confidence among teachers in conducting creative work in school, increasing awareness of the creative dimension of languages, and generating enthusiasm for language learning.
The project involves different forms of performance from short sketches, play readings and news broadcasts through to full theatre productions. The scope of each project and the participants involved is based on the school's interests, resources and needs. Commitment can be low and performances can be small-scale, avoiding unnecessary additional pressure on teacher time. 
We are also establishing relationships between participating schools and their local theatres, who are supporting these multilingual performances and workshops; they include: Birmingham Repertory Theatre, Prime Theatre in Swindon, Hull Truck Theatre, Hampstead Theatre and Wales Millennium Centre.
Creativity with Languages in Schools - A Report
The Creativity with Languages in Schools report documents the impacts of Creative Multilingualism's work in and with schools from 2016 to 2020. The report features testimonials and feedback from teachers, students and other professionals detailing their own experiences of CML and MPP workshops, performances and other creative interactions.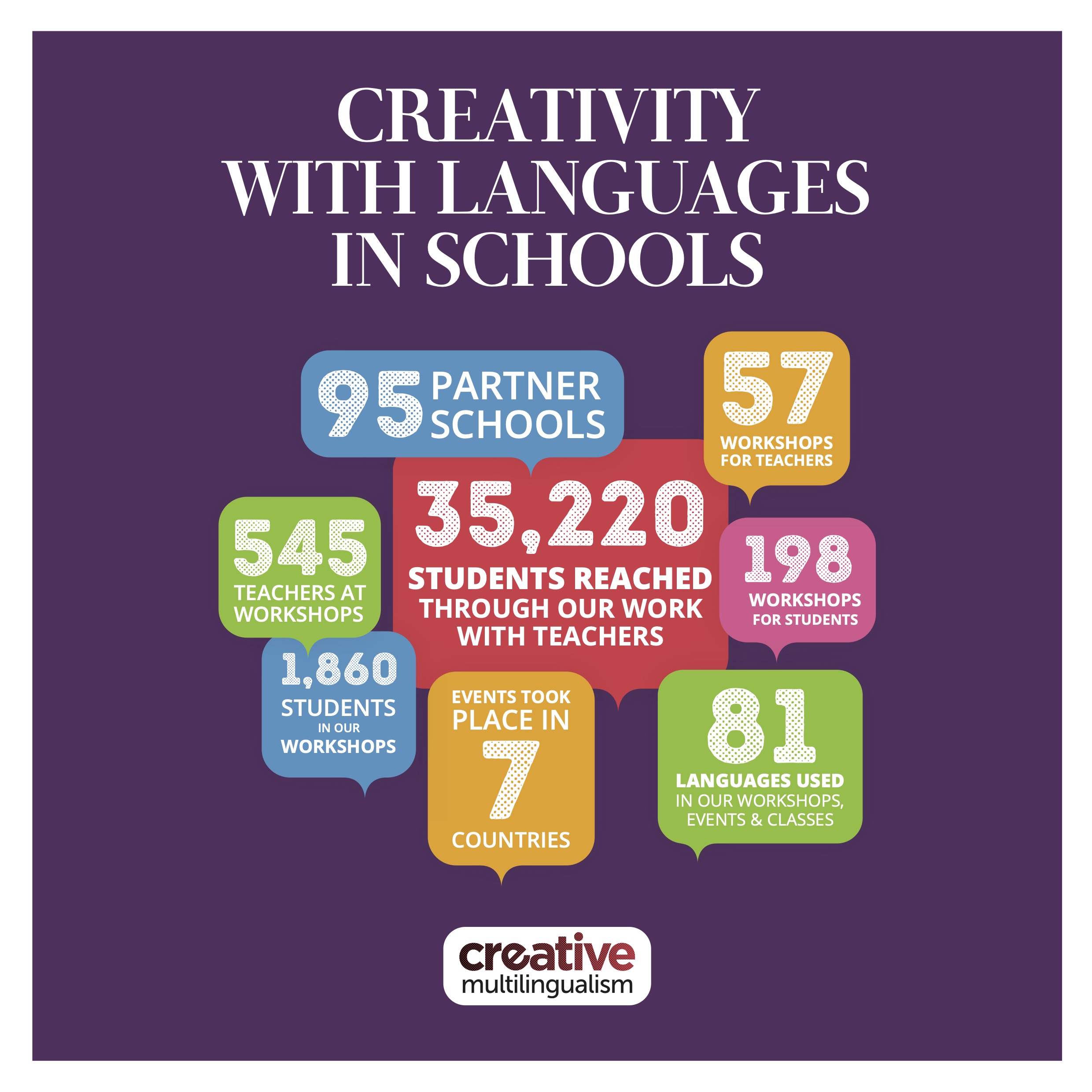 Read our latest blog posts about MPP projects to learn more
THE BIRDS: using theatre to explore multilingualism in schools
Teacher feedback: using drama activities in MFL lessons
How I produced my first ever (multilingual) school play
Online resources
Short video guides to simple drama activities including: Buzzy Bees, Sevens, Illnesses & Injuries, What are you doing? and Would I Lie to you?
Each video clearly explains the drama activities and offers advice on how you can adapt them for different levels and link them to topic work.
Downloadable resource packs
Celebrating Community Languages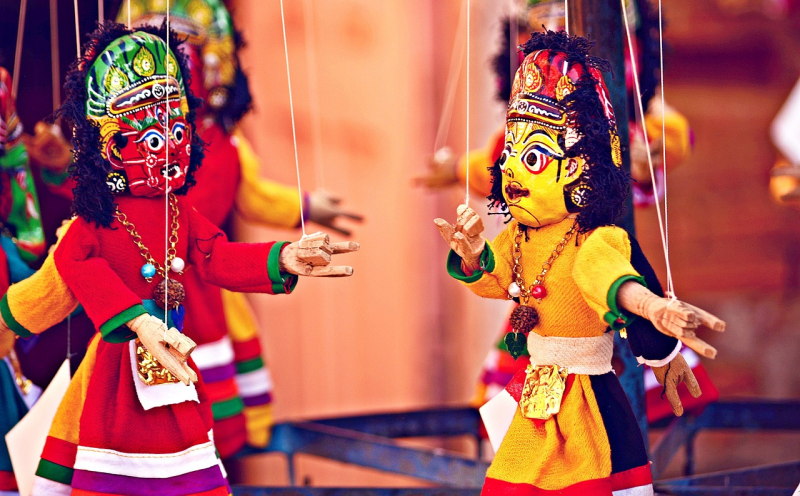 Where next?
Find out more about the Creative Multilingualism research programme