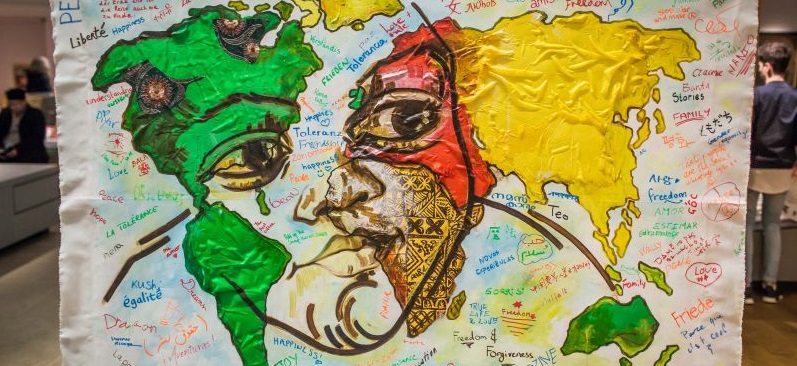 On the evening of the 27th January 2017, Creative Multilingualism took over the Ashmolean Museum in Oxford to host a celebration of all things multilingual with an event entitled LinguaMania, which saw 2,500 visitors take part in over 30 different language-based activities.
Marking the launch of the 4-year Creative Multilingualism research programme, funded by the Arts and Humanities Research Council (AHRC) as part of its Open World Research Initiative (OWRI), LinguaMania aimed to highlight the interconnection between creativity and linguistic diversity and encourage new audiences to explore the fun and creative side of modern languages. Click here to see the full programme of the evening's activities.
Below you can find links to all the articles, videos, podcasts, and blog posts about the event. Click on the links to discover how we encouraged participants to release their inner linguist!
Blog posts
Introducing LinguaMania: an evening of multilingual merriment
Harry Potter and the Rosetta Stone
Ovid's Metamorphoses at LinguaMania 
Review of Mappa Mundi Mother Tongue 
British Sign Language Taster at LinguaMania
How Harry Potter helped to highlight Oxford's linguistic diversity
Videos
LinguaMania highlights
Workshops with Sol Samba 
Mappa Mundi Mother Tongue: Part 1, Part 2 & Part 3
Bitesize talks:
Bilingualism and the Internet
Do objects speak?
Living bilingual
Musings from Cloud Cuckoo Land
A Tristan Tile in the Ashmolean
Interviews with researchers:
The Original Tweet: Words from Birds
Extreme Translation: Translating with Constraints
Life with Language(s)
Poetry workshop: In the Footsteps of Rumi 
Harry Potter and the Rosetta Stone at LinguaMania
Constructing metaphors for language learning
Press
Oxford Mail
MyScience
OxStu
Oxford German Network
Review of LinguaMania on 'Vivir será una gran aventura' (article in Spanish)