Sounds Like Harlesden: an audio-visual essay
Thu, 16th Jan 2020
Sounds Like Harlesden is an audio-visual essay created by the Pesolife Collective, commissioned by Slanguages as part of Creative Multilingualism.
It shows members of the diverse community of Harlesden discussing their neighbourhood and its reputation, with the backdrop of different cultures, languages, and slangs.
Below Rajinder Dudrah, Professor of Cultural Studies at Birmingham City University and Lead Researcher on the Slanguages project, and Nathaniel Telemaque from the Pesolife Collective discuss their collaboration on Sounds Like Harlesden. You can read the full interview here.
Rajinder to Nathaniel
RD: What is Pesolife? How do you understand it and how does it inform your art and working practice?
NT: Pesolife is a set of ideals that value substantive creative endeavours over the accumulation of capital and material riches. Traditionally pesos are a currency of low value, and thus a Pesolife is a lifestyle dictated by what one deems to be right, rather than one's pursuit of monetary wealth.
RD: When we first started to discuss Creative Multilingualism and Slanguages what were your initial impressions?
NT: My initial impressions were that Creative Multilingualism was a very interesting project that has the potential to reach a variety of different audiences from different backgrounds, classes and beliefs. In all honesty it didn't initially sound like a University-led project, until I was able to read up and contextualise it. I was also thinking that my home borough of Brent (being the most ethnically diverse borough / maintaining most languages spoken that I know of) would be perfect for this project. I immediately thought of Harlesden's summertime atmosphere as the perfect place for this project.
RD: What do 'languages' mean to you, in your everyday life and your working practice?   
NT: Languages has a pragmatic meaning to me as I have only ever learned two languages (Japanese & Spanish) out of practical needs, having lived in Japan for ten months as well as committing to voluntary work on a rural mountain village in Nicaragua. As you can imagine, learning these languages in the absence of English was a difficult endeavour. Whilst I am only conversational at best, these experiences demonstrated the 'privilege' and utility of being fluent in English.
Also growing up in Brent where everyone and no one speaks English, I was exposed to a range of different languages, cultures and ethnicities from a young age. Thus, I learned that language was something that ought to humble you, as I met many people from livelihoods of struggle whose second, third or fourth language was English. Adversely in this context language is highly motivating for me as it encourages me to widen my horizons and learn of experiences from others I have yet to engage in myself.
RD: What were you trying to do in the 'Sounds Like Harlesden' essay (identities, languages, slang, place and geography, urban reputation etc.)? What was your starting point and what do you think you have achieved?
NT: With Sounds Like Harlesden we wanted to portray Harlesden as the charismatic community we know it to be. Some of the responses in the essay demonstrate how Harlesden has an infamous, stigmatised reputation to it. We felt that this reputation overshadows the truth of it being a diverse and unique local place; that in many ways is a characteristic representation of parts of everyday London. We wanted to subversively show local and non-local audiences the beauty in the struggle that is Harlesden.  We also wished to introduce audiences to the everyday locales which make the area unique: its convenience stores, side streets and cafes, meat shops, restaurants and textile stores.
Additionally, it was key to engage with different generations, backgrounds and ethnic backgrounds, not only as a way of engaging with the locale's linguistics but also as a way of capturing the nature of its social fabric. The people, places, aesthetics and underlying values that makes Harlesden, Harlesden.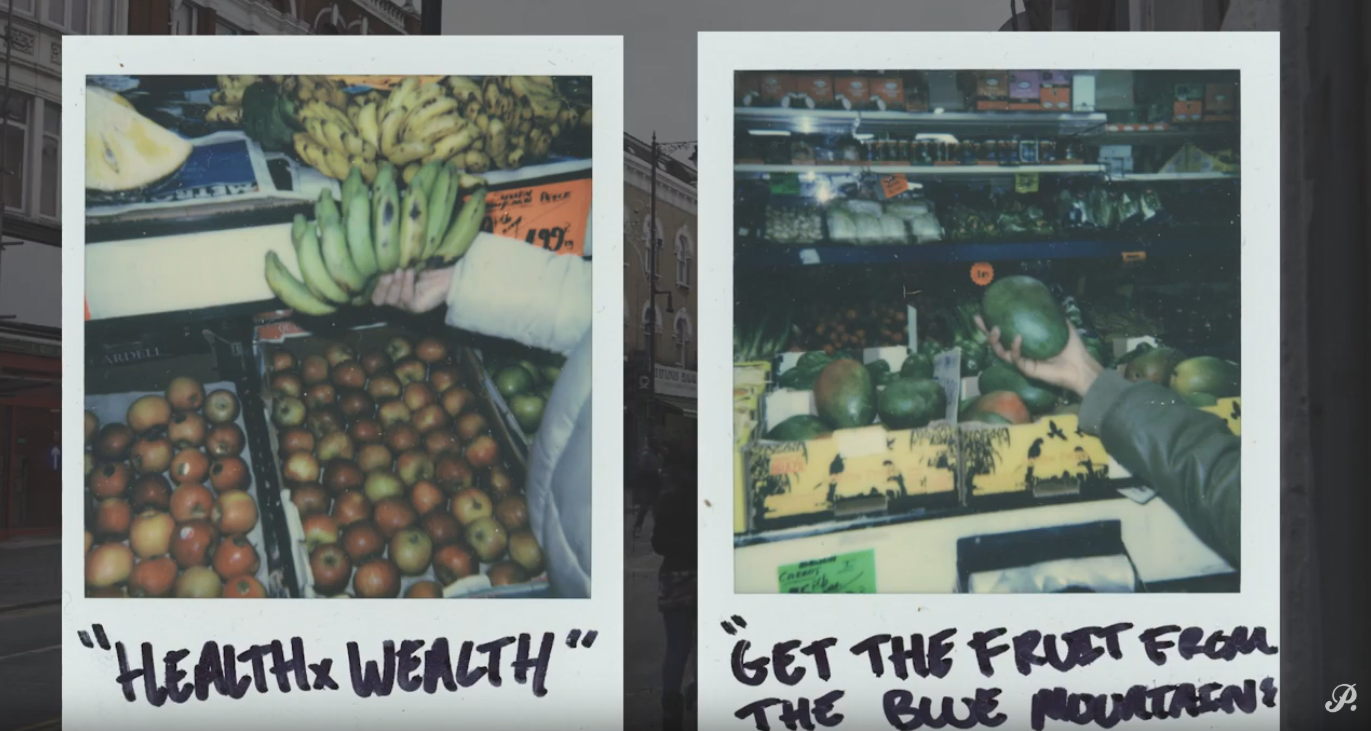 RD: What impact, if any, has this work on/around Slanguages had on your arts practice and thinking about languages and creativity?
NT: Creatively speaking, working on Sounds Like Harlesden has impacted the way I think about the languages and global connections I have, as well as the positionality I maintain in living and working in a 'world city'. Taking this forward I would like to collaborate with others in non-English based audio-visual projects, as well as utilise other languages distinctly in my practice. I'll start off small with captions, and then open it up to my peers who use different creative mediums and speak different languages.
Nathaniel to Rajinder
NT: When we first began our discussions, what made you interested in Sounds Like Harlesden? Can you explain why it was an interesting project to you?
RD: I have always been fascinated by multicultural and multilingual places. I grew up in Aston and neighbouring areas in Birmingham up until my late twenties and was always struck by the variety of life and everyday cultures that co-exist side by side. Inner city areas such as these (Aston, Newtown, Lozzells, Handsworth) had issues for sure – for example to do with lower and working class economics, crime, post-war migration and settlement, histories of racism, and so on – and this was often represented in the media, rightly or wrongly, which helped shaped a narrative about the area, even if you had never been there for yourself.
When I met you at the Anticipating Black Futures conference at Birmingham City University, we started to talk about your audio-visual practice and our interest in the areas we both come from and how the audio-visual medium might be able to capture linguistic diversity and creativity. That's when Harlesden seemed similar but also different to me through our discussion in the way that I knew Aston and neighbourhoods nearby.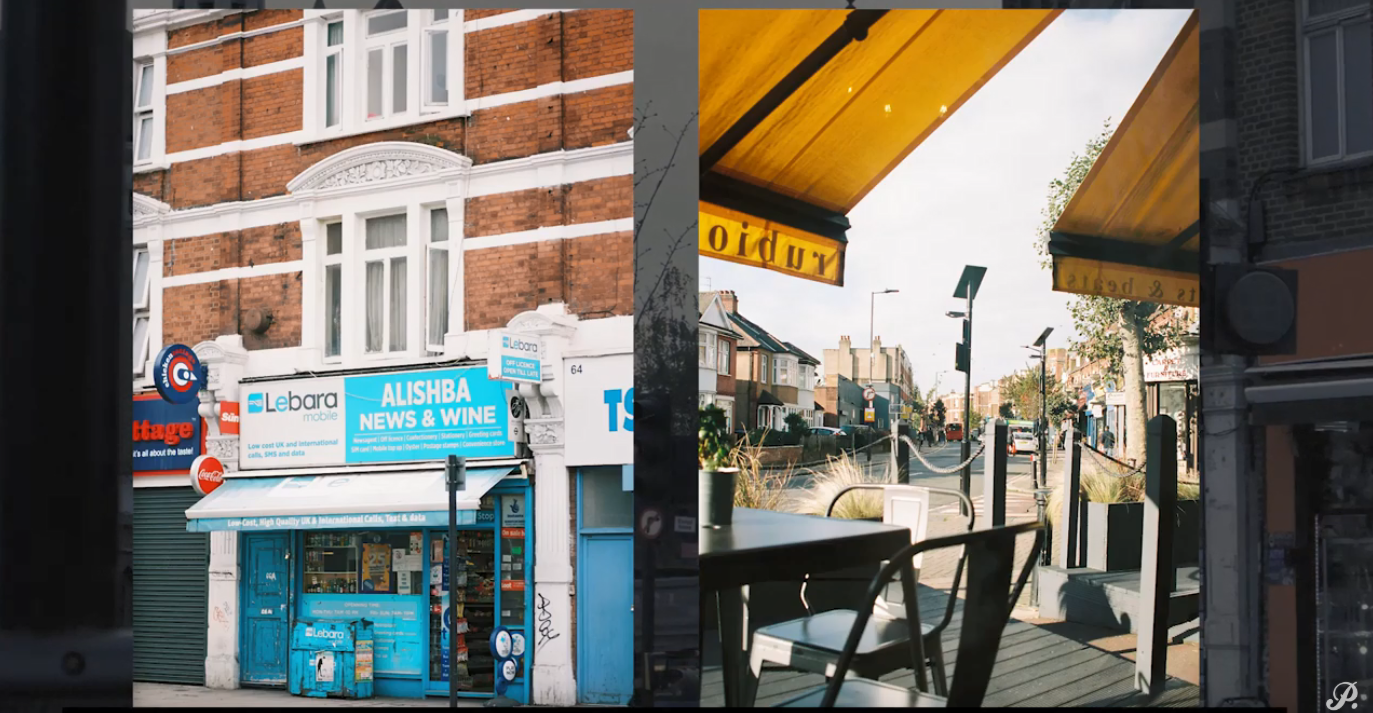 NT: We feel that Sounds Like Harlesden took a step towards understanding the cultural linguistic backgrounds and locale of Harlesden. Would you be interested in seeing more of Harlesden and if so who and what else would you want to see?
RD: A day in the life of any one of the people featured in the project would be lovely to pursue, or even better, a day in the life of one or two of the languages from the area – when is the language first spoken, at what time of day, with whom, when does it change or switch, when does it move from its formal use to slang or the other way round? Documenting this in an apt music video or urban short film style would interest me very much. Perhaps, there is a new project right there for us to think about…
NT: Do you have any other projects you are working on? Or perhaps projects you wish to work on?
RD: Slanguages has a number of projects that are coming to fruition and we are reflecting on them with our partners and artists, or we are in the process of starting new ones through research and development, and some of these will be performed to audiences between now and the summer of 2020. These include: 'A Million Welcomes', a multilingual arts intervention in the city; a multilingual female-centred play called 'Jugni' which is set in the urban landscapes of Birmingham and beyond; 'Multilingual Boliyaan' a folk dance drama that brings together Punjabi, Hindi, Yoruba, and English; and RuffNeck an original Black British play that deals with street languages, themes and identities.
You can read the full interview between Nathaniel and Rajinder here >>
Where next?
Watch the full audio-visual essay, Sounds Like Harlesden, on the Pesolife YouTube channel
A Million Welcomes: art and multilingualism