Creative Multilingual Identities Conference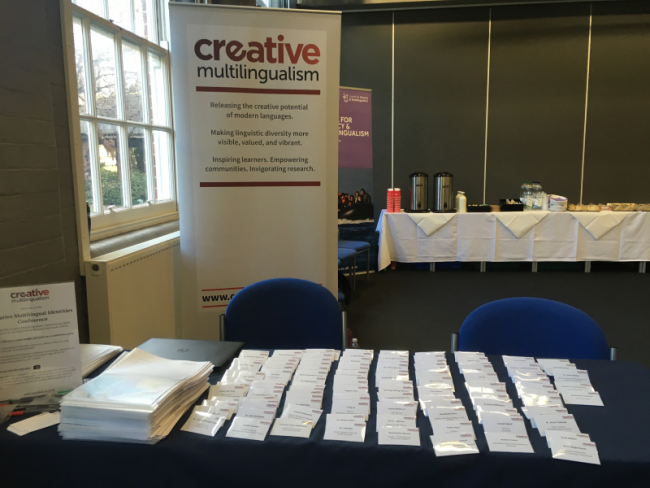 Mon, 19th Feb 2018
The Creative Multilingualism research programme held its annual programme conference at the Institute of Education, University of Reading, in February 2018 on the theme of Creative Multilingual Identities. The aim of the two-day conference was to explore how creative processes create and shape multilingual identities. 
The first day focused on relevant research being carried out by Early Career Researchers which covered a variety of topics, including storytelling and translation, plurilingualism, bilingual poetry and translanguaging. The day ended with a passionate discussion among the researchers and audience members on the question: does Modern Languages in the UK need a new identity? 
The next day of the conference continued the exploration into Creative Multilingual Identities with discussions ranging from Nature's Many Languages to Community Languages in Schools, and presentations and performances by Rinkoo Barpaga and Beatfreeks Collective. There were also two workshops for teachers held by Bilingualism Matters and Language Futures and a captivating keynote lecture by Professor Jean-Marc Dewaele on Linguistic and Cultural Hybridity as Sources of Creativity.
See films of the performances which took place at the conference, and interviews with some of the panelists and presenters below:
Multilingual spoken word performance by Amerah Saleh and Bohdan Piasecki, Free Radical (as part of the Beatfreeks Collective) 
Rinkoo Barpaga: Sign language and identity
Interview with Professor Terry Lamb: Community languages in schools
Interview with Sue Croft: Community languages in schools
Read comments about the conference on Twitter: #creativeml18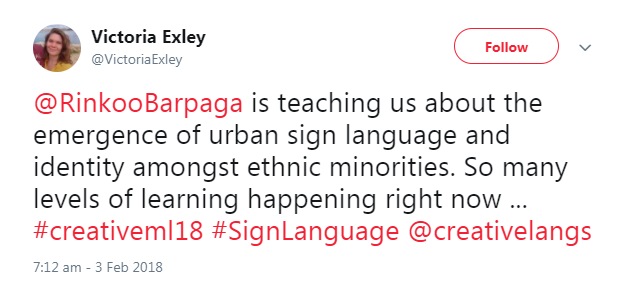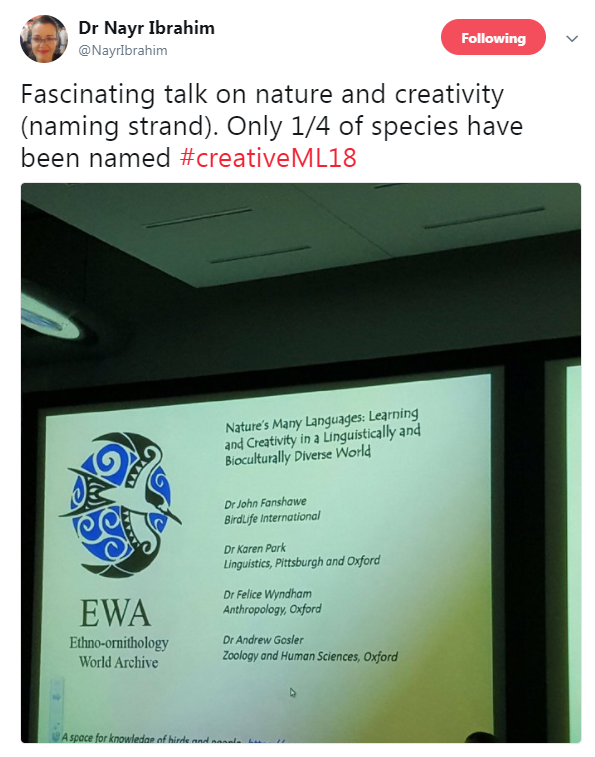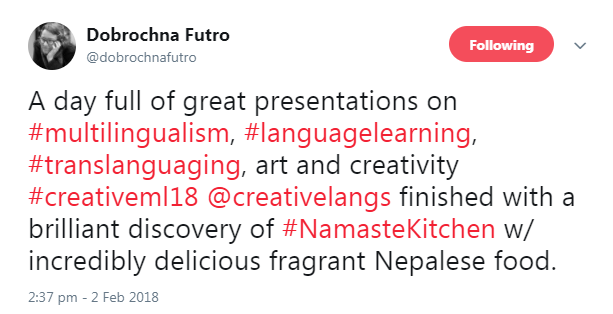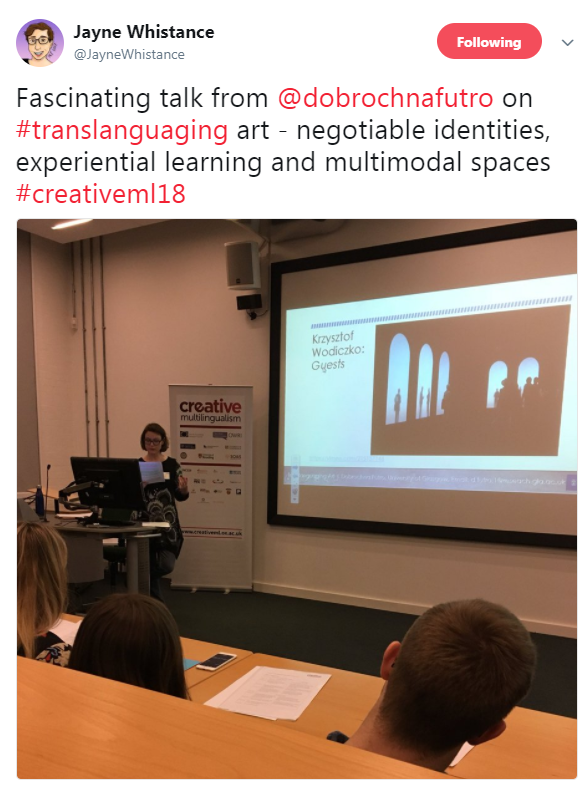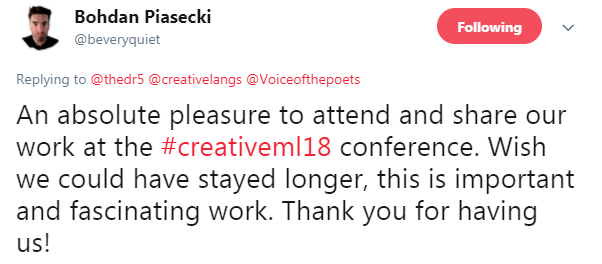 Where next?
Our World Literatures strand is holding a conference in September 2018 in Oxford on Performing Multilingualism in World Literatures: Aesthetics and Activism. A call for abstracts is now open.
Slanguages: how artists are getting creative with languages
Does the image of Germans in the UK press affect whether pupils want to study the language?