Film: We are Children of the World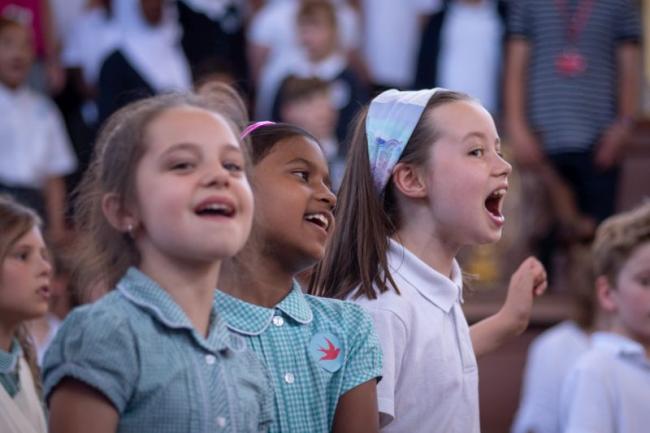 Thu, 26th Jul 2018
Watch the film below to relive the joyful, uplifting singing from the 500 children who took part in the first ever performance of Lin Marsh's We are Children of the World and hear from the team who made it all happen: Lin Marsh, composer, Jon Cullen, Musical Director, and Professor Katrin Kohl, lead researcher on the Creative Multilingualism project which commissioned the composition.
Or listen to the full audio of the performance here:
Would your school or youth choir like to perform We are Children of the World? You can download everything you need to perform the composition on our resources page including the score, backing track, band arrangements and teaching guides. 
Read more about the performance of We are Children of the World.
Where next?
Creative translation in the classroom
How I produced my first ever (multilingual) school play
A Tale of Two City Guides: multilingual identity, writing, and translation