Slanguages exhibition: launch party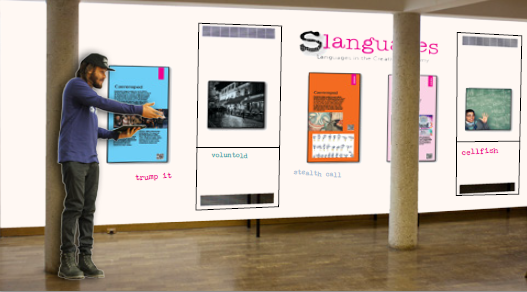 Location
The Buttery, Wolfson College, Oxford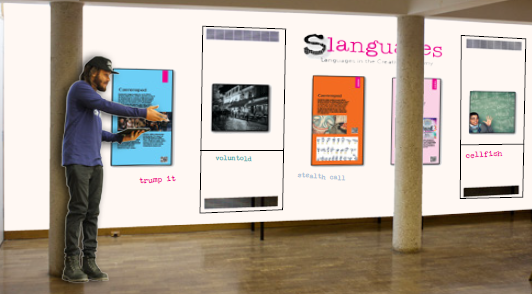 Our Creative Multilingualism Languages in the Creative Economy exhibition will feature the work, archives and ephemera related to the work of three Birmingham-based artists who use different languages in their musical and artistic work. The exhibition features RTKAL (aka Joshua Holness), a grime artist, Rinkoo Barpaga, an urban sign language and deaf comedian and film maker, and Lekan Babalola, a percussionist and musician. All use different forms of language in their work.
Based on research undertaken by the project team, the exhibition will feature how these artists work with multi-languages, different popular cultures and British urban street styles in the formation of their music and related artwork. The exhibition will also illustrate how multilingual languages and performance are used and taken up by different artists in their creative work in Birmingham's cultural industries.
We will be holding a launch party for the exhibition on 24 October at 4pm - 7pm. Listen to performances by artists from Punch Records (a partner on the Creative Multilingualism programme) and learn more about how the exhibition links in with the Creative Multilingualism research programme.
Everyone is welcome to attend the launch party as well as the exhibition, which will run until mid-December (closing date tbc).