Poetry in motion - spoken word & hip hop performances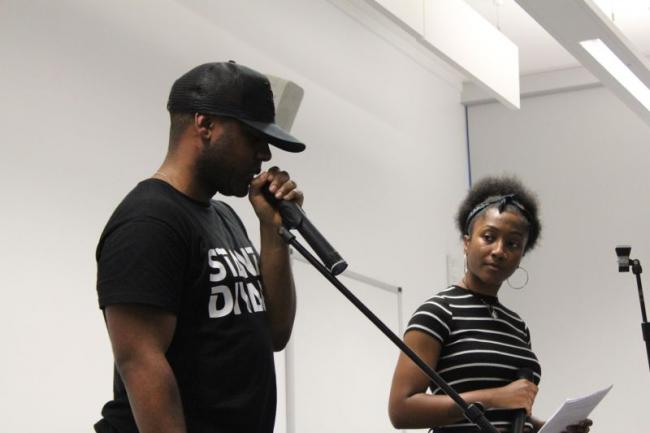 Location
Lecture Theatre, Wolfson College, Oxford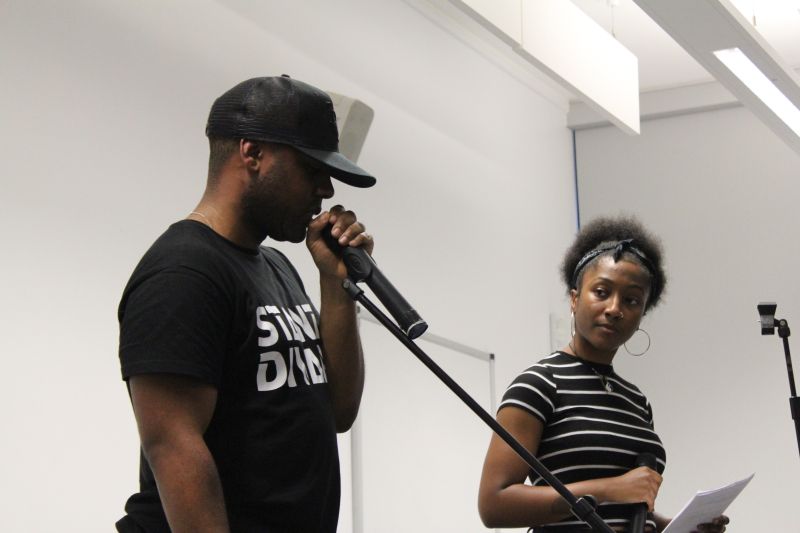 This event brings together three talented artists, Stanza Divan, Rupinder Kaur and Lady Sanity, who all use languages and word-play in different ways, to forge personal and collective identities through their art.
Stanza Divan is a London-born, Midlands-based hiphop artist. He recently released his first mixtape Poetry in Motion to much acclaim. "An artist who takes the craft of lyricism seriously, Leicester-based emcee Stanza Divan effectively showcases his skills on this highly-anticipated Poetry In Motionproject, a well-rounded release mixing contemporary styles with traditional boom-bap flavour, solidifying the UK wordsmith's position as a voice to pay attention to." - Ryan Proctor's Beats, Rhymes & Hip-Hop Nostalgia (Blog)
Rupinder Kaur is a Birmingham born Panjabi poet and biomedical science student with an immense love for South Asian arts. She sees writing and reading poetry as a way to liberate the soul. Her work straddles English and Punjabi culture – fusing words from Punjabi, Hindi and Urdu and English. Her poems look at love, religion, identity, politics, history, taboos, society – often questioning orthodox views, particularly around the roles that different genders are expected to adopt. Kaur recently published her debut poem collection Rooh (Verve, 2018).
Lady Sanity is a Birmingham-born-and-bred rapper. She fuses the spirit of 90s HipHop, the heart of Jazz & the energy of Trap & Grime. Sanity picked up her first award as GRM Daily's selected 2017 Get Rated winner; followed by receiving 'Best Solo Female 2018' at Birmingham's 1st Music Award ceremony. Last year, Sanity was invited to perform at the closing ceremony of the Commonwealth Games 2018 in Australia, representing her hometown in front of an estimated 1 billion as her live performance was broadcasted across the world.
​Each artist will perform a selection of their work, followed by a Q&A with the public.
Venue: Lecture Theatre, Wolfson College, Linton Road, Oxford OX2 6UD
The event is free to attend, but booking is required. 
This public event forms part of a one-day academic workshop, Found in Translation – Bringing Russian and Punjabi Culture to British Stages, organised by the Strand 4 team of Creative Multilingualism.
This workshop is being held alongside an associated Cross-Language Dynamics event on 6-7 June at Wolfson College: Staging Queer Lives in Russia and Ukraine.