Location
Birmingham City University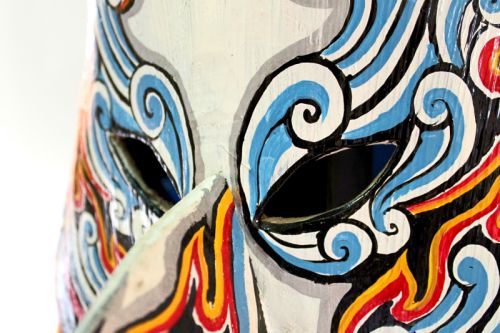 Creative Multilingualism, an interdisciplinary and multi-university research team led by the University of Oxford, invites you to Performing Languages, to be held at Birmingham City University, Friday 1 February – Saturday 2 February 2019.  There is a charge of £10 per day for attendance, which will be waived for accepted contributors (presenters, performers and panellists).
This event provides an opportunity for researchers, artists and cultural practitioners to work together, sharing their experience and research about what it means to perform languages (in the broadest sense), to develop new insights, be inspired by new performance/research ideas, and expand their networks. 
As well as invited speakers, the programme will incorporate a number of performances which will provide a focus for complementary round-table discussions. 
Particular areas of focus will include but are not limited to:
the use of gesture and the body in performance and communication

how languages and linguistic heritages can inspire artistic/cultural practitioners

the interplay between performance and language learning
JOIN US
The cost of attendance is £10 per day.  Book via the University of Oxford shop (Extras tab).
SHARE YOUR RESEARCH
We invite abstracts for presentations from established academics and especially welcome contributions from Early Career Researchers (including PhD students). Presentations should be not more than 15 minutes long (15 minutes will be allowed for discussion at the end of each panel), and should be engaging and accessible to a non-academic audience. We are defining ECRs as those who are within 10 years of completion of their doctorate.
Abstracts should be a maximum of 250 words long and accompanied by a short title and up to 75 words of biographical information (which should include the date of doctoral completion, where applicable). They should be emailed to creativeml@mod-langs.ox.ac.uk by 10th September 2018. 
SHARE YOUR EXPERIENCE
We are also looking for a small number of people to create the round table discussions. Do your draw on your linguistic heritage in your creative work? Are languages key to your performance? Are you a researcher collaborating with performers? 
If you are interested in co-creating new insights into performing languages, please send a short biography (250 words max) summarising your relevant experience and why this topic is of interest to creativeml@mod-langs.ox.ac.uk by 10th September 2018.  
The conference fee will be waived for presenters and panel members.