How curiosity led me to learn 7 languages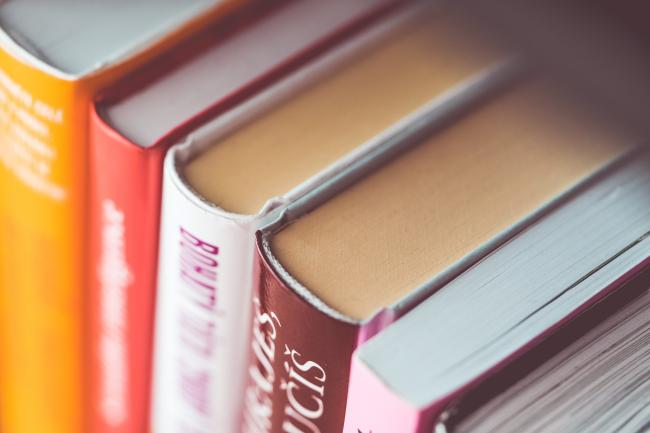 Wed, 11th Apr 2018
I grew fond of foreign languages at an early age. I was born in Odessa, Ukraine, a multicultural, Russian-speaking city which was formerly part of the USSR. I attended a school with a Ukrainian syllabus as well as intensive English language tutoring. My parents weren't afraid of setting me this linguistic challenge, and they weren't mistaken – I never became confused by studying in a different language from what I spoke at home. 
At that time in Odessa, it was difficult for us to get hold of books. My mum knew some German and she had a school pen friend in Eastern Germany and would often visit her. So we had some books by Russian writers in German which my Mum brought back from Germany. And there was one fairy tale she used to translate to us page by page at bedtime.
That was how I got to know the German language and it inspired me to start learning some German myself. I used to read a lot. I loved reading stories from all over the world and the strange, foreign names I came across always fascinated me. 
One of my favourite childhood books was by a Turkish writer: The Wren by Reşat Nuri Güntekin. Although I didn't learn Turkish until quite recently when I was almost 40. I went to Istanbul and was visiting a book shop when I suddenly decided to buy a self-studying Turkish language course. Turkish was very different from the languages I'd learnt before, so it was a big challenge.
I decided to study languages at university and did a degree in Romano-Germanic philology. I also started learning Italian at university, making my tally of languages up to three. I got some practice in Italian working as an interpreter and group leader on two Mediterranean cruises. 
During my last year at university I met my future Greek husband and after a couple of years I moved to Greece. So Greek was the fourth language ...
French was the fifth. At first, I learned it just out of curiosity. I started with a self-study manual, and when I decided to get a qualification, I also had some private courses with a French tutor. I always felt shy about speaking French though because of the pronunciation. My perfectionism hindered me in practising my languages: I always wanted to say everything correctly and fluently and that was a bit unrealistic for a non-native speaker.
Then I took up Spanish. I had previously considered it, but I only took the next step after I'd overheard a nice dark-haired lady speaking Spanish on the phone while standing in line at the post office. I just went up to her and asked if she taught any Spanish. And she said yes. We're still in touch after 15 years and she's a good friend of mine. 
Then I decided to change my career path. I started a bachelor degree in Business Administration, but on completion, I realised I had a better head for languages than for financial transactions and economic theories. 
And then Chinese came up ...
I travelled to China and spent a few weeks attending an intensive course at a language school. I had started to learn the language myself with books; it was enchanting to explore the hanzi (the Chinese characters). To my disillusionment, on my arrival in China I realised that I was mispronouncing everything, so no-one could understand me and I didn't understand them either. So I had to start learning again from scratch, and I'm still struggling with pronunciation to this day. If you were to learn Chinese, I would recommend that you find a native Chinese tutor and start practising listening and speaking from day one. Never underestimate the importance of this part of the language. 
So, if I think about the things that first motivated me to learn languages, I would definitely mention curiosity first. Not only being curious about a new language, but about learning a new culture, a new piece of world history, a new mentality. I don't regret learning any of my languages, even if I don't practise them regularly. The process of learning them has broadened and enriched my mind, and has helped me to better understand people.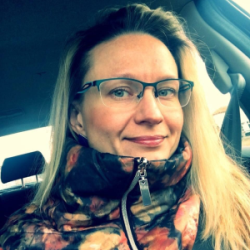 Yulia Polishiuk runs a vegan food company from her home in Greece and speaks seven languages.
Where next?
The past is another country – we speak differently there
Does the image of Germans in the UK press affect whether pupils want to study the language?