Growing up in a multilingual family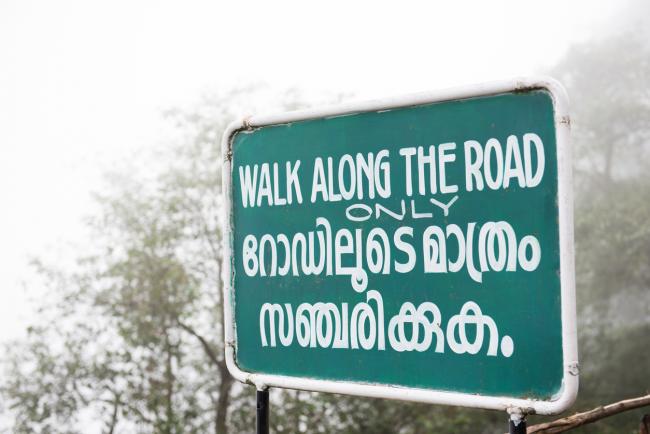 Fri, 24th Feb 2017
I was born in England and have essentially lived all my life in England, but my family is originally from India. My family is very multilingual, as most Indian families are. In India it is not uncommon for children to be able to speak Hindi, the national language, then their local language, then English, the medium of instruction at many schools, and also Sanskrit, the ancient Indian language, which is ever present in religious rituals and yoga, which are part of every day life for most Indians. At some schools, children will then pick up a further European foreign language such as French or German (the Goethe Institutes in India are currently very active in promoting German in state schools).
Although I never learnt to write or read in my 'mother tongue', Tamil, I grew up surrounded by my parents who spoke it, and I think that this may have been one of the things which sparked my fascination for languages. As a child, I found it fascinating as to how different Tamil sounded compared to English, and growing up, I found it exciting to compare the grammar of Tamil and English. I immediately wanted to learn as many languages as I could at school, and (much to the annoyance of many) I loved to impersonate accents and copy the sounds of different languages. I then read French and German at Oxford and graduated in 2012, after which I trained as a teacher and lived for three years in India teaching French and German at an international school. This gave me the opportunity to regularly visit my elderly grandparents, and allowed me to witness their multilingualism, and how it affected their lives.
My grandmother begins her day chanting Sanskrit prayers for worship, after which the local maidservant will arrive to clean the flat. The maidservant speaks the regional language, Kannada, spoken in Karnataka, though this is not our mother tongue. Within seconds of completing her prayers, my grandmother is conversing as well as she can with the maidservant in Kannada, which she actually learnt from her. She then talks to my grandfather in Tamil, before switching on the TV to watch a film in Malayalam, to reconnect with the language of Kerala, where she lived during her youth.
Then there'll be a knock on the door from the neighbours, who are North Indians, and my grandmother starts chatting to them in Hindi. Then she'll chat to me in English, or in Tamil, or a fusion. Sometimes she wants to watch a TV programme which is in another South Indian language, Telegu, and she tries to learn this by watching the programme. My grandfather operates on a similar basis, and added to this is his knowledge of French, as he used to live in Pondicherry, a former French colony. Not a day goes by without my grandparents operating multilingually; it is part and parcel of their lives, and is common for many Indians.
The benefits of multilingualism
What I've noticed is that my grandparents are very mentally able, bright and do not forget a thing, which I believe has something to do with their multilingualism. They can rapidly translate in between all the languages when I don't understand a story they are trying to tell, and have great joy in doing so. Through their multilingualism they have been able to make friends from various parts of India and reconnect with ancient works of literature, which again has been a great source of satisfaction for them, and has given them a sense of wellbeing.
I, too, have found that learning languages has enabled me to remember things for longer, spot patterns and in general, languages have helped to sharpen my thinking. It also is great fun to learn a language, to be able to use it to connect with people of different cultures and to read the literature of their cultures. I'll never forget how excited I was the first time I read a novel in French, and as a language teacher, I've witnessed the same joy in my students.
I've also seen how languages can help boost self-esteem in teenagers. Many of my students who otherwise lacked confidence academically, and didn't really enjoy coming to school, suddenly developed a pleasure in learning languages, found a new way to express themselves, and therefore became more confident and positive in outlook.
Sheela Mahadevan is a M.St. German student at Oriel College, Oxford, and she teaches German at St Clare's College, Oxford.
Where next?
How language learning can be inspired by a fictional world
Raw and impassioned: writing multilingual poetry in an Oxford school