What can the UK learn from African multilingualism?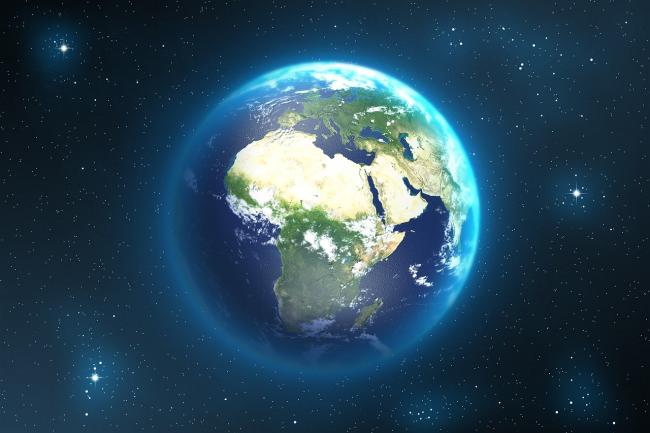 Mon, 22nd Jan 2018
Katrin Kohl, Professor of German Literature at the University of Oxford and Lead Researcher on the Creative Multilingualism research programme, attended a Language and Development Conference held in Senegal in November 2017. Here she explores what the UK can learn from multilingualism in African countries.
It seems as if the countries of Africa and the UK couldn't be more different when it comes to languages. The UK is the cradle of English – now 'global' English – and sees itself largely as monolingual. By contrast, African countries are characterised by a high degree of linguistic diversity.
To take two examples: Nigeria is considered to have more than 600 languages; South Africa has eleven 'official languages' and is about to include South African Sign Language as the twelfth. Meanwhile English – the language of a former colonial power – interacts and competes in some countries with lingua francas inherited from France or Portugal. And these interact in turn with widely used or more local lingua francas such as Swahili or Wolof.
Language diversity is a daily reality in African countries, with significant implications for governance, the legal system, education and health. Access and participation depend on which language(s) are official and whether the individual can communicate in them. At the same time, every community treasures the language that most characteristically expresses its identity. Language is therefore an 'emotive' issue in government policy, as was highlighted by education ministers from four African countries in a roundtable discussion at a conference on Language and Development organised by the British Council in November 2017.
The conference was held in Dakar and focused on the key role of languages for implementing the Sustainable Development Goals adopted by the UN in 2013, one of which centres on education: 'Ensure inclusive and quality education for all'. Research conducted in Africa, Asia and elsewhere and presented at the conference indicates that for this goal to be realised, children should be taught for at least the first six years in their 'mother language' as the language of instruction, with further languages being added gradually to make up a set of communication skills that will enable them to participate fully in local, regional, national and global society. The British Council is promoting this approach and gears its teaching of English to the respective local context.
So why is this relevant to the UK? There are a number of reasons, all of which add up to creating a society that is inclusive, and building on our collective strengths to make the UK fit for a global future.
While no one would deny that the UK is multicultural, there is a tendency to forget that it is also multilingual. Celtic languages have not died out, and in Wales a resolute language policy has established Welsh as the first language for some 16% of pupils and as the compulsory second language for all others. Meanwhile in the UK as a whole, the importation and mingling of languages did not cease with the Norman Conquest in 1066. The 2011 census revealed that almost 8% of people in England and Wales regard a language other than English (or other than English or Welsh in Wales) as their 'main' language.
We can extrapolate from this that a much larger proportion of people in the UK speak languages beyond English in their homes and communities. Schools and many workplaces are multilingual spaces – by no means only in inner cities. It's not unusual for a school to have pupils speaking some 30 languages between them, and in many schools the number is considerably higher. Languages policy in Africa can teach us much about embracing multilingualism as normal, and help us address the UK's need for linguists, recently highlighted in the British Academy report The Right Skills.
In the UK as in Africa, languages are a complex issue. Children whose first language is not English face the dual challenge of engaging with unfamiliar content in an unfamiliar language of instruction. Alongside parents and supplementary schools run by communities, schools often do an excellent job easing the transition with programmes of English as an Additional or Second Language.
But there is a tendency to see children's 'other' language – or languages – as a handicap, often prompting the children to feel ashamed of them. In fact, like studies done in Africa, research such as that conducted by Multilingual Manchester shows that fostering languages children speak alongside English improves their academic progress overall. And an Oxford school has had considerable success with bringing in Arabic, Polish and Portuguese poets for creative writing workshops in the context of the Creative Multilingualism research programme.
These findings also have implications for how children are taught Modern Foreign Languages. For the last thirty years this has revolved around the orthodoxy that only teaching in the target language is useful. Yet throwing learners in at the deep end makes many feel they are rubbish at languages before they have even started to speak it. Judicious involvement of English and other languages represented in the classroom can be more encouraging, and create a more nuanced understanding of how languages interact.
Like African countries, the UK is both culturally and linguistically diverse. By celebrating and nurturing our linguistic riches, we can help to ensure that all cultural groups feel equally valued while at the same time equipping young people to go beyond English in contributing to the global conversation.
Where next?
New British Academy report highlights importance of language skills
Does the image of Germans in the UK press affect whether pupils want to study the language?
"Reader, I went through a wedding ceremony with him": Translating Jane Eyre