Uncovering hidden language stories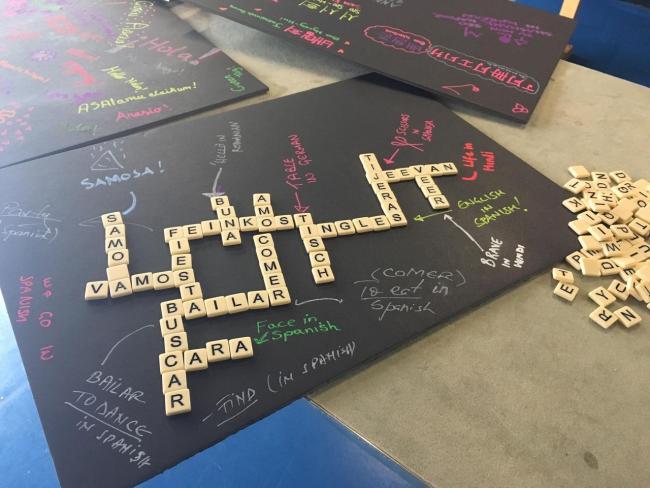 Tue, 17th Sep 2019
In June this year we ran Act Yourself! Uncover your Hidden Language Story at both the Wyvern Theatre in Swindon (hosted by Prime Theatre) and at the Birmingham Repertory Theatre. These creative workshops were open to all ages and were designed to help people explore their lives through the languages they know (and to some extent those they don't!). There were drama games and exercises, arts activities including graffiti, filming and challenges based around translating.
We had great fun with a wide range of people from Swindon and Birmingham (and some from Italy!) taking part from 7 to 70 years old. At the start of the sessions everyone said they knew and used English and then there was a spread of people who told us their knowledge of languages ended there, to those who were bilingual, those who use Sign Language and those who had learned a Modern Foreign Language at school and then practised it a bit on holiday.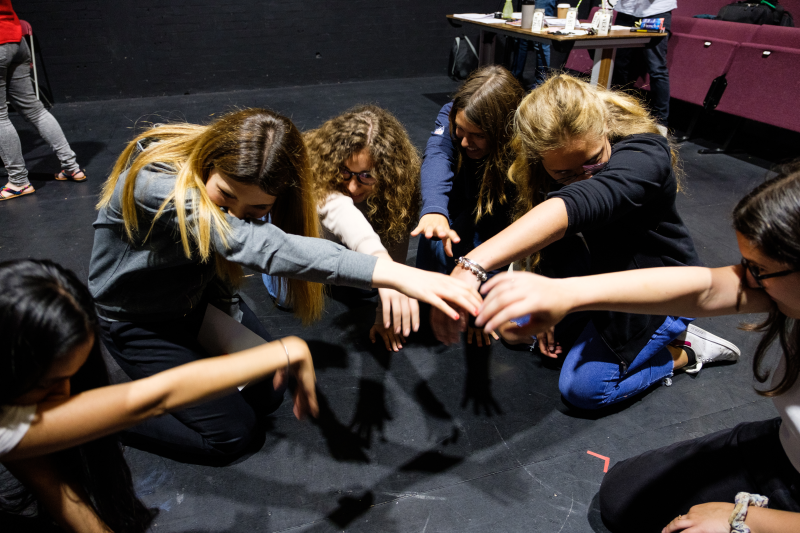 What impressed me was that, when participants realised that you don't always need fluency in languages to be able to communicate or express yourself creatively, so many more languages came out of the woodwork! There were many bits of other languages that people had forgotten they had ever known (like counting to 10 in Swahili and memories from studying Latin at school) and the activities even taught people a few words in other languages like Ancient Greek, Korean, Shanghainese, Elvish and even Dothraki!
Participants were asked to reflect on the workshops and one told us that:
"As someone who is very (embarrassingly) monolingual, I was a bit apprehensive about participating in the workshop. However, I felt very comfortable and lost the fear of engaging with and attempting to use other languages. I thought the approach of not having to be fluent and to know something of the language was very empowering and encouraged me to learn more"
One of the drama exercises that proved really popular with the participants was creating multilingual retellings of a famous story like a fairytale using the languages spoken by the 4 or 5 people in the group. The groups came up with interesting (and very funny) stories such as an Italian-Latin-German-Punjabi reimagining of Cinderella which entertained everyone – even those who didn't speak any of those languages.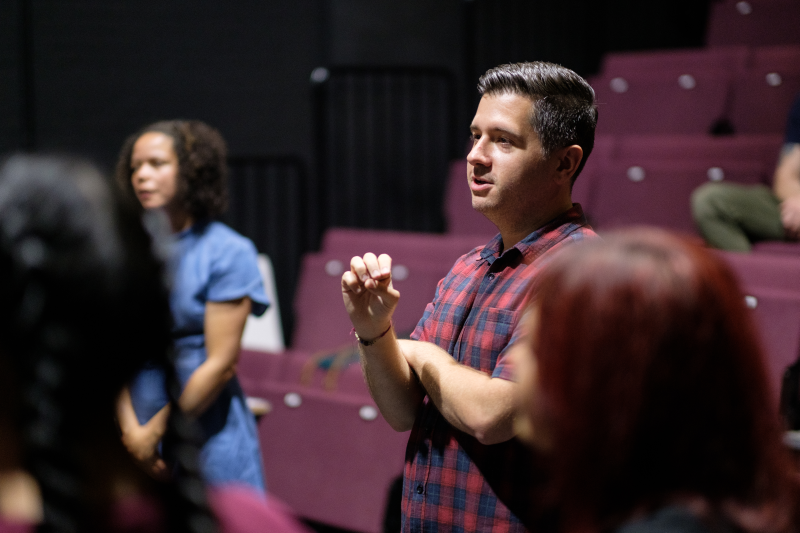 For me, the real joyful and energetic atmosphere of these sessions came from the diversity of age, experience and language we had in the room across the workshops. We had young children collaborating with older people whom they'd only just met, parents working with their children, and even teachers being directed by their students. Coming from the world of theatre I couldn't help but be struck by how these sessions were the Arts Council England's Creative Case for Diversity in action – artistic and creative activity made for and with people of different communities and backgrounds based on their own experiences of life, the world and, of course, multilingualism!
Daniel Tyler-McTighe is Director of Creative Multilingualism's Multilingual Performance Project.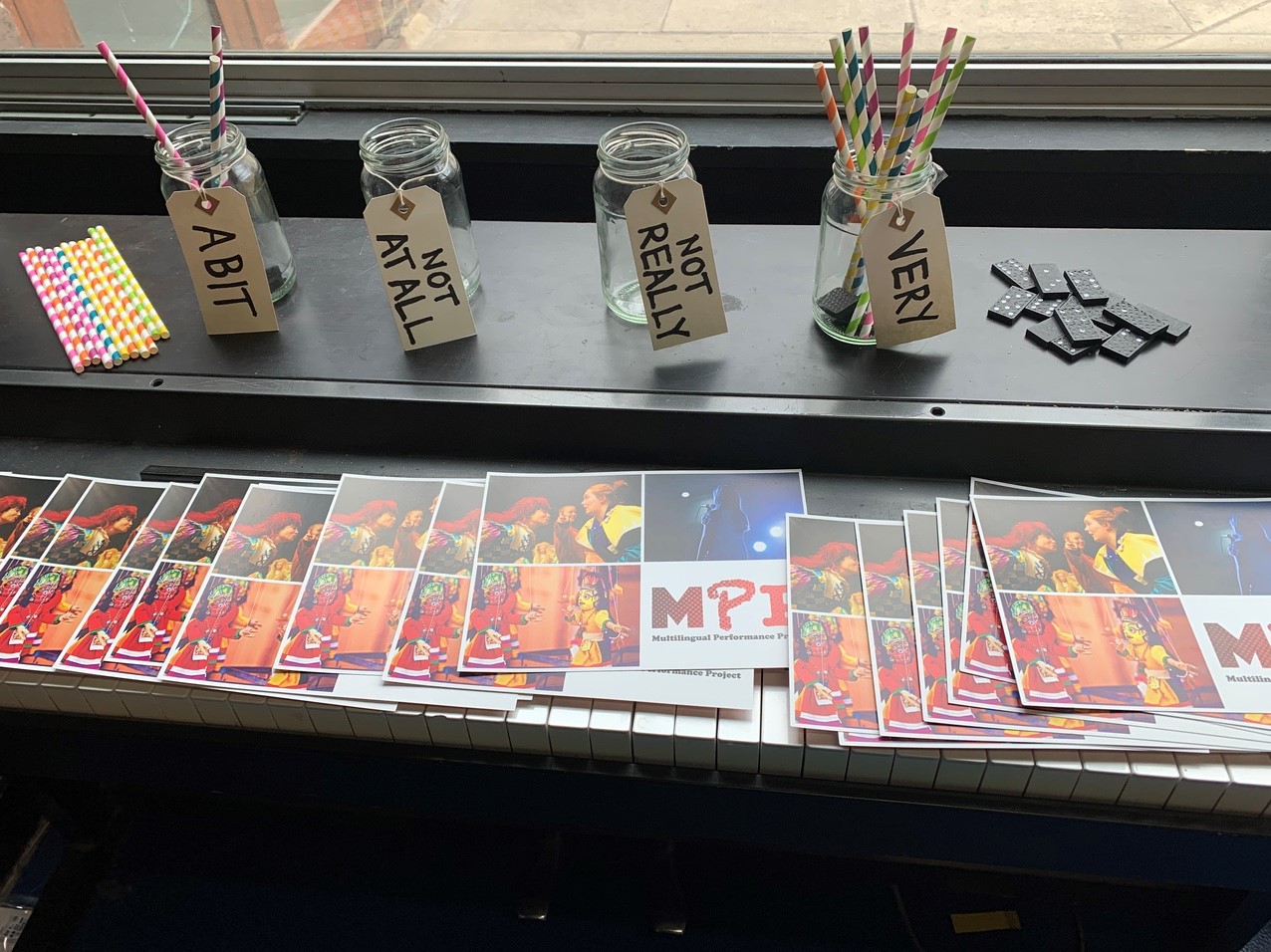 The below pie-charts were completed by participants before and after the workshops: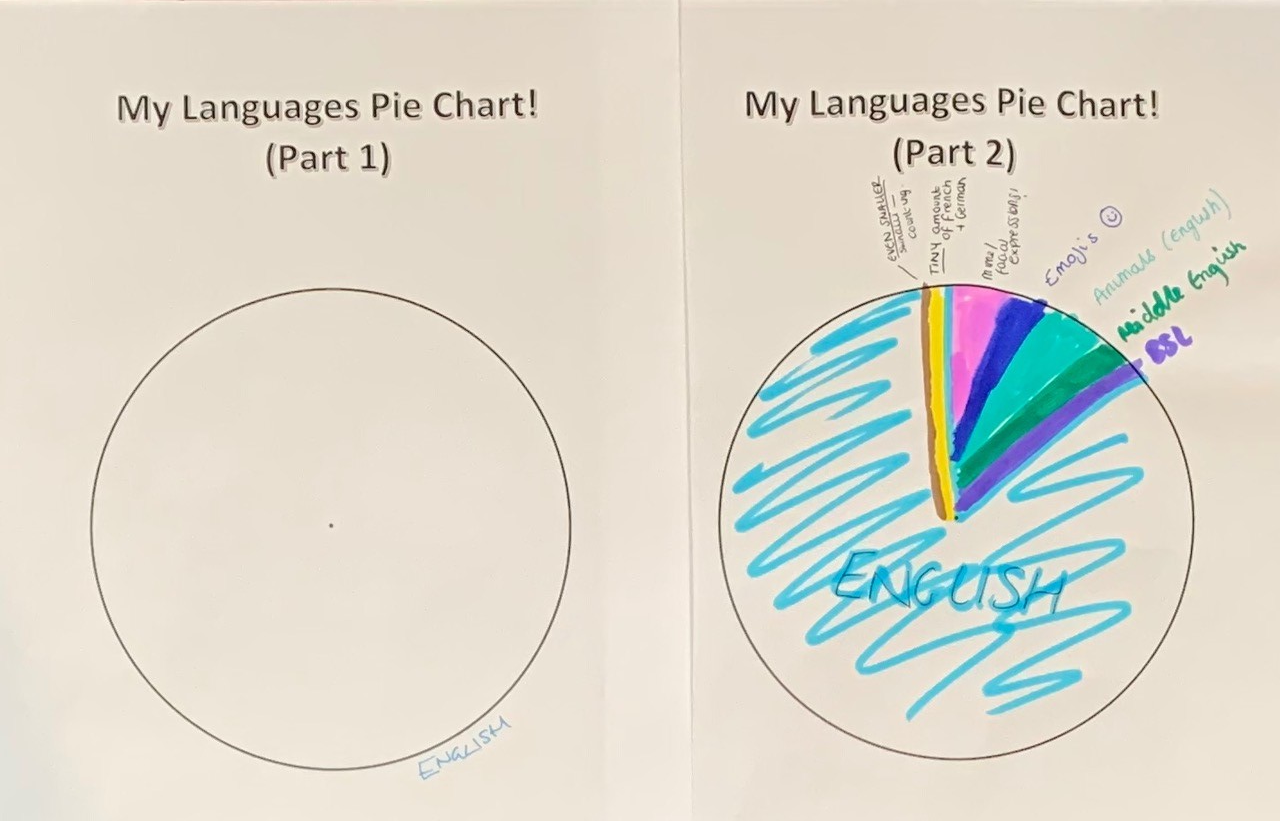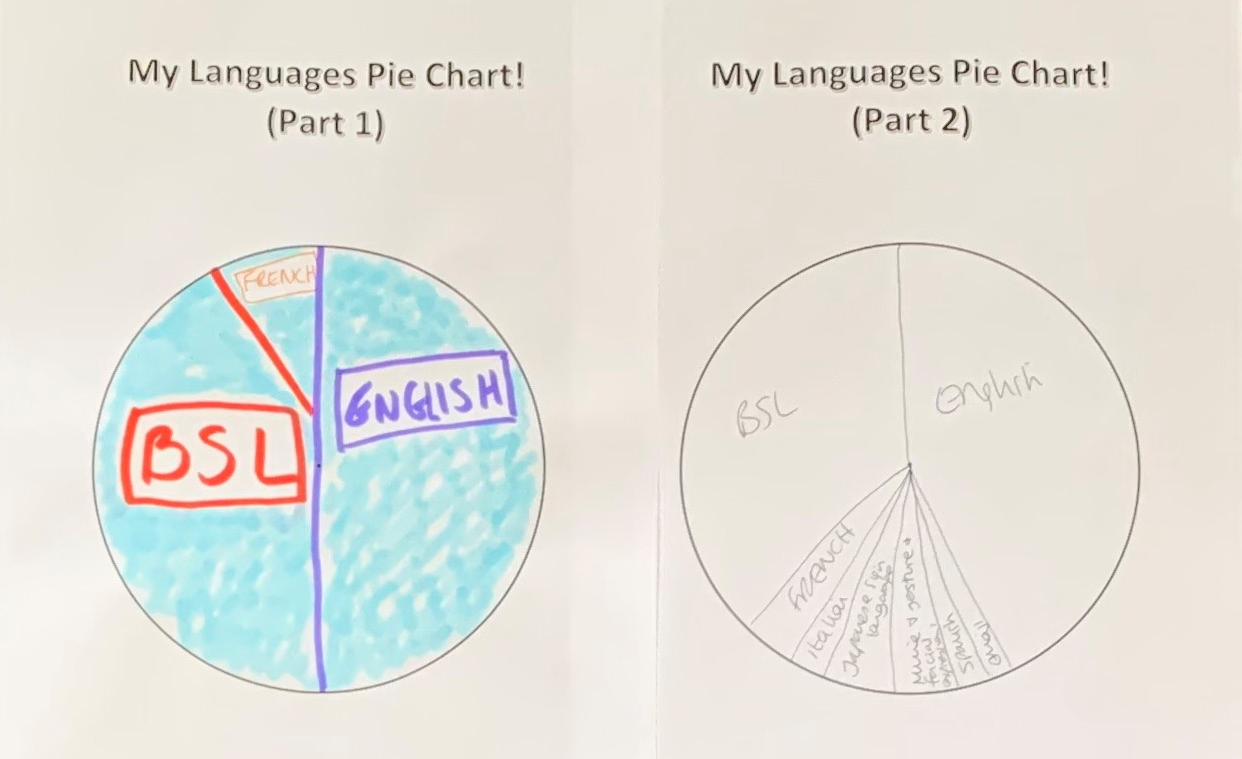 Participants were also asked: What was the best thing about the workshop? You can see some of their responses below:

Where next?
Learn more about the Multilingual Performance Project
Why I'm learning a language and why you should too!
Performing Languages: on multilingualism and language hierarchies