Tales of Transformation: Queering performance through language
Tue, 26th May 2020
As a queer Russian artist who lived abroad for years, I have often asked myself the following questions: does the language I use change the way I think, feel, and act – or does the way I think affect my choice of language? Is it possible to translate my experiences and those of my community into stage performances, while keeping their truth and authenticity? There are two parts to my answer: the first covers my own perspective as a solo-artist writing my own material and the second concerns the representation of Russia's queer community in my recent projects.
I was born and raised in Russia, I got my undergraduate degree in Theatre Directing in St-Petersburg, and I worked as a director for a few years before moving to England to do an MA in Performance Art at Queen Mary University of London. I relied heavily on plays with conventional dialogue and speech in my artistic work, and I was attracted to Queen Mary precisely because of its emphasis on performance, live and video art. However, it was my first experience with any of these forms as an artist and I felt like a fish out of water, or as we say in Russian, 'like a ram staring at the new gates'. After a year of studies, what I most wanted to say was – 'this is not my language'. In my head it was a plea for absolution, as I was sure to be misunderstood, my meaning lost in translation.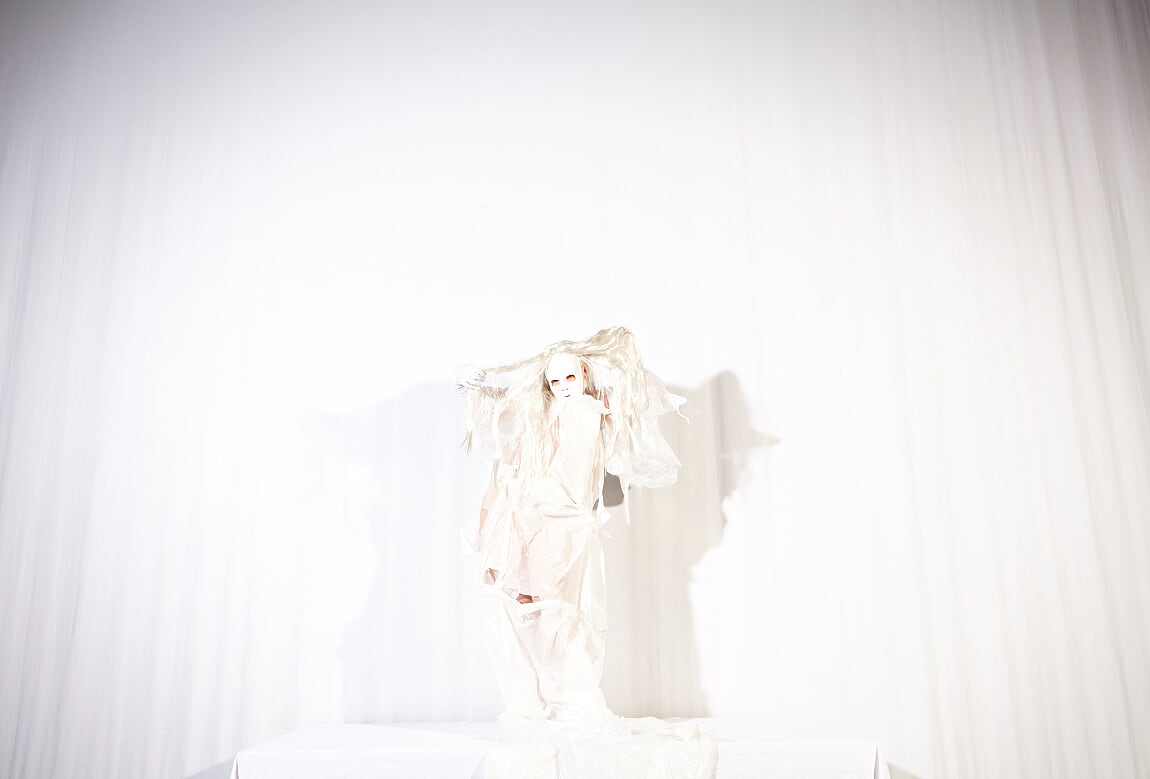 This example encapsulates my personal relationship with language as a performative tool. To me, it has always been a massive source of inspiration, but at the same time an unreliable ally, or sometimes even an enemy that could not be trusted. I was born a year before the fall of the Soviet Union - a Perestroika child, raised in the time of great changes, when everything said in English sounded like freedom to us. My friends and I were growing up repeating catchphrases from Hollywood blockbusters just to sound 'cool', and trying to teach ourselves English by translating the songs of popular bands such as Depeche Mode, Placebo, and Radiohead with a dictionary. I loved my native Russian, its precision and the broad emotional spectrum it conveys, but, unfortunately, from the start of my career it became associated with restrictions and censorship. 
For my graduation project, I chose Jonathan Larson's Rent (1993), a rock musical about New York's queer community living in the shadow of the HIV/AIDS crisis. My production was due to show at my drama school and then make a limited run in a local professional theatre. As a member of the queer community, still invisible in Russia at the time before a homophobic law in 2013 made it a crime to 'propagate' homosexuality to minors, I could not believe that such material existed: its heartfelt portrayal of the same-sex relationships, and the colorful, flamboyant and undeniably queer characters made me fall in love with it straight away. I had never been that inspired before. I translated it to the best of my ability, and had to search for actors for several months because students or professional actors did not want to play LGBT characters. Then, after months of rehearsals, the drama school professors refused to let me premiere my production, forcing me to re-write it, removing the queer themes and also any mention of AIDS. Before I could get permission to stage it, I had to change genders and 'straighten' the characters. I even had to translate HIV/AIDS as 'cancer'! That is when I realized that to say what I wanted to say, I had to do use a different language.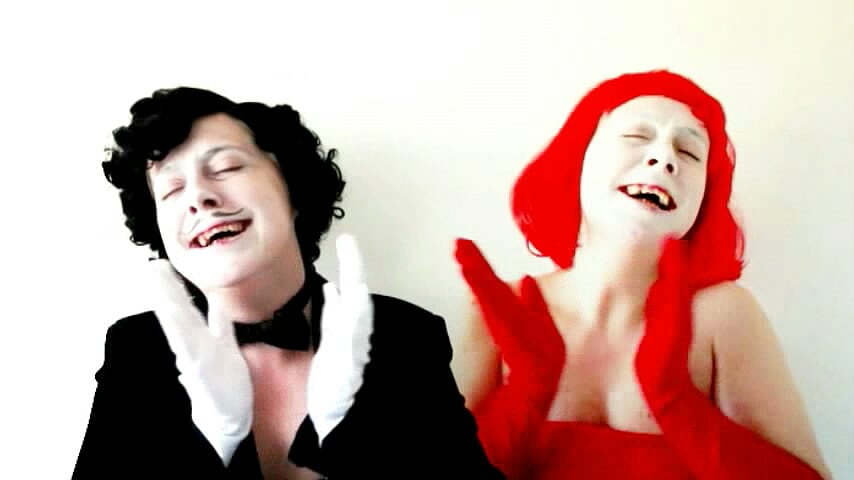 So I moved to London, and was immediately faced with a dilemma: should this new language I am using change the way I approach art and the topics I choose? First of all, I wanted to perform my own writing, instead of the words of famous playwrights. I associatied English with freedom, and thus, I felt ready to speak freely myself. However, I soon realized that the things I wanted to say sounded somehow wrong and fake in English. I wasn't sure that I knew this language well enough to trust it with conveying my emotions. I tried to resolve this problem by making all my performances bilingual. My first show, When She Left, was a lip-sync collage of other people's memories that reminded me of my own life story. Then, I put on a one-woman feminist-cry-of-rage show called Objectify Me , in which a blow-up doll speaks in my native language about what it means to be a Russian woman and all the things a modern Russian woman must be. I would translate what she was saying into English live on stage. Finally, in the show called Bi: -polar, -sexual, -gender, -lingual, I addressed my struggle to keep a balance between two polarities and two languages directly.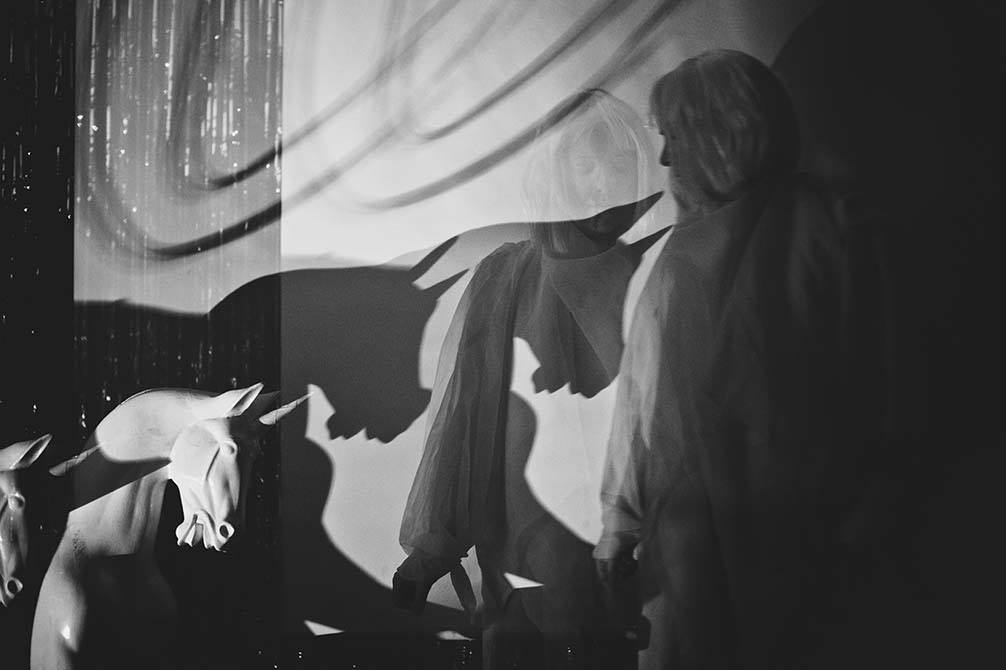 The main problem with writing and performing in English was that it felt like hiding behind someone else's back. I wanted my representation of the Russian LGBT community's struggles to be authentic. My first piece on the subject, Unicorns, and other Animals That Don't Exist, was my response to the silencing of the Russian queer community. I included videos of protests in Moscow and St-Petersburg, arrests and beatings, which were a regular feature of queer life in Russia's major cities at the time. In the live version I showed stories of my friends who were still there, trying to cope. It was embarrassingly easy to protest in London clubs; meanwhile the 'anti-gay propaganda law' I wrote about was passed in my hometown. I was disappointed with myself, so in 2016 I decided to go back to Russia and join the local human rights movement.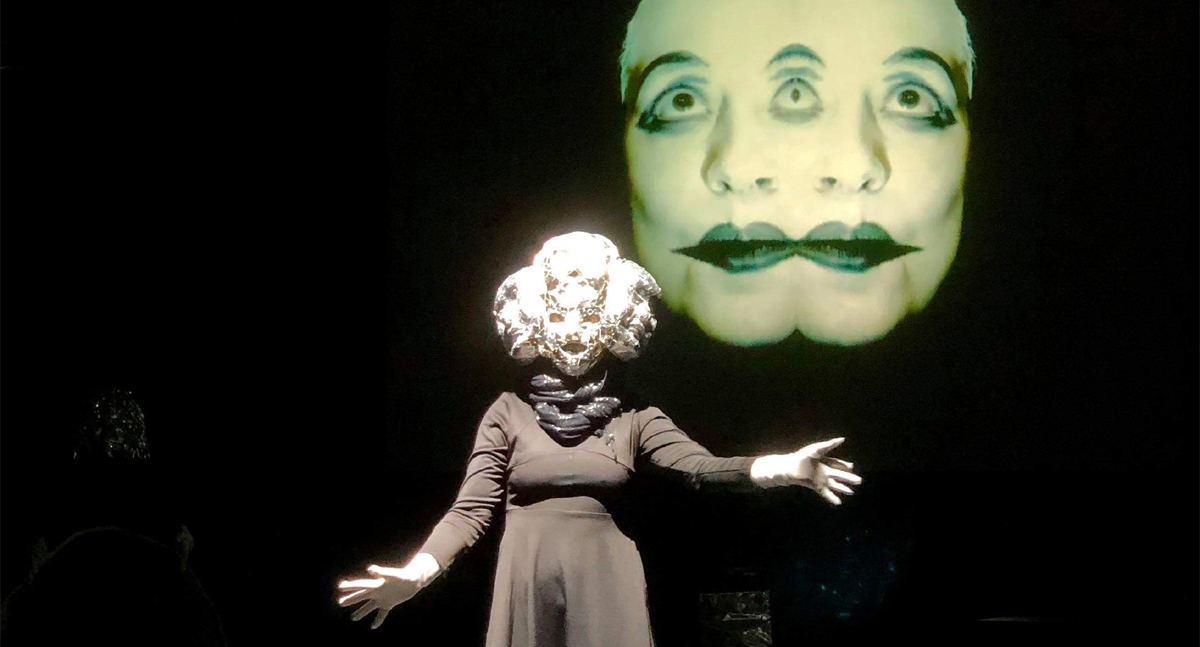 Today, I am working on a multilingual project called Tales of Transformation.  The project, which explores the possibility of transforming personal traumas into fairytales, grew from my community's inability to share our stories. Consequently, I have led a few workshops in St-Petersburg, and collected tales that I plan to publish online both in Russian and English as part of a virtual interactive 'fairytale book'. I want us to be heard and understood, but most importantly, I want us to become part of a broader narrative. With this project in mind, I will be travelling the world to collect stories from different countries, and in different languages. The workshops I held in Finland and Catalonia have taught me a lot about unity and understanding. Listening to people in Finnish and Catalan – languages I do not speak – yet still understanding what they were trying to convey, felt special, even transgressive. It made me reflect on all the years I spent looking for a perfect language to convey my feelings, when the emotion itself might have been the ultimate universally recognizable language I needed all along.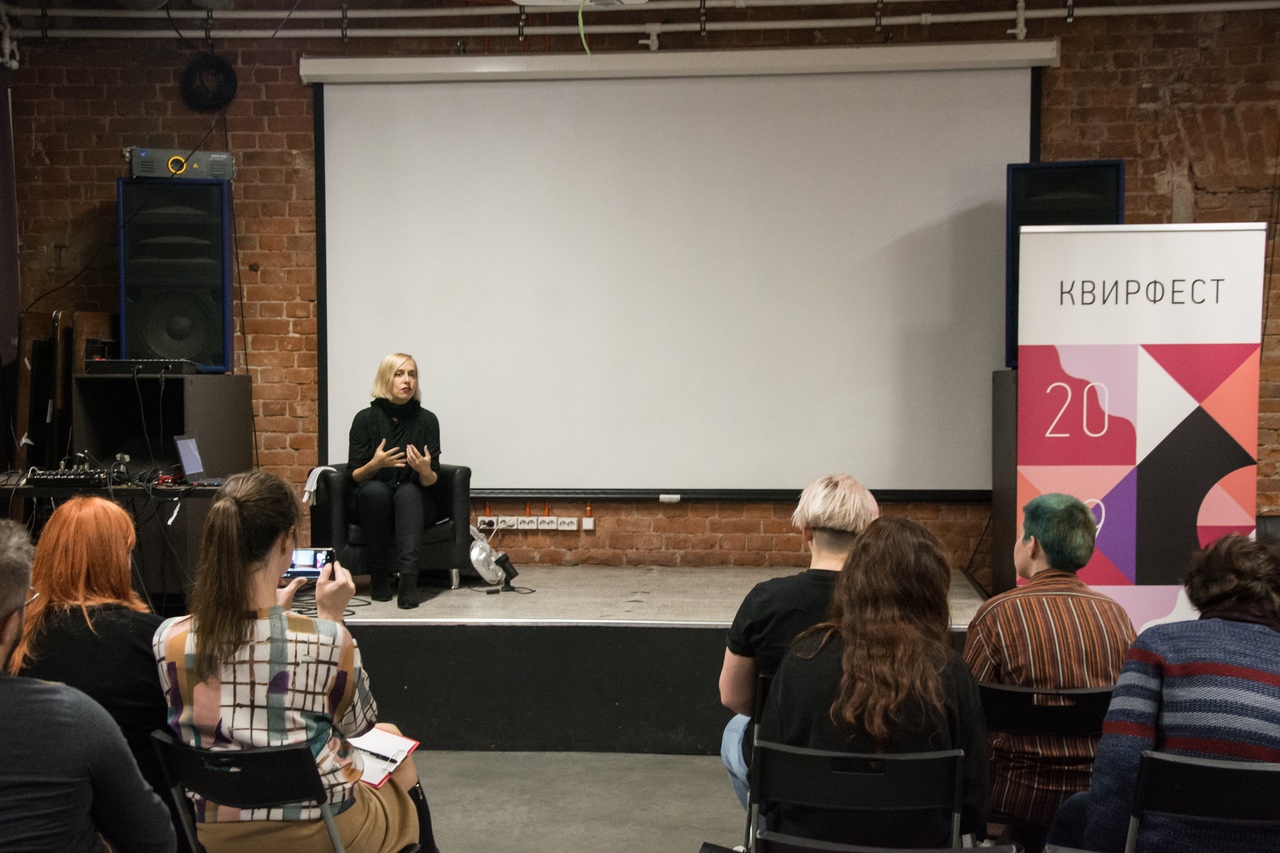 P.S. Unfortunately, due to the lockdowns caused by the COVID-19 pandemic, my international workshops have been postponed. However, I am currently working online with my local community, and would be happy to get in touch with anyone who is interested to take part.
Vera Boitcova is a performance and video artist, a queer clown and puppeteer, a feminist and LGBT activist. She obtained an MA in Theatre Peformance from Queen Mary, University of London in 2015. Born in Russia, Vera has lived, studied, and worked in England, China, and Finland.