Ovid's Metamorphoses at LinguaMania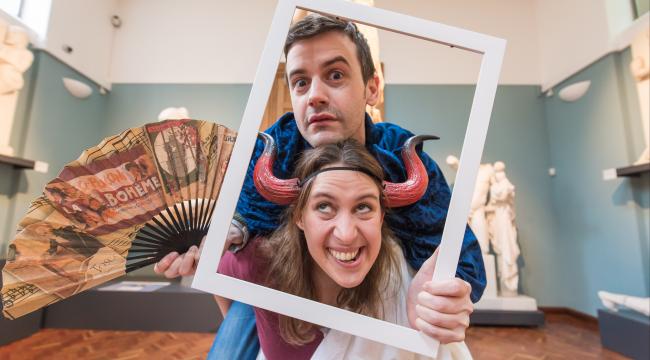 Thu, 26th Jan 2017
On 27 January 2017, Creative Multilingualism is taking over the Ashmolean after hours to host LinguaMania, an evening full of interactive activities, multilingual music, and language taster sessions. One of the activities taking place is a retelling of Ovid's Metamorphoses performed by comedy group The Dead Secrets. Read on to find out more…
Ovid (43 BCE – CE 17/18) lived in Rome during the reign of Emperor Augustus, and the Metamorphoses are his most famous work. It chronicles a series of transformations involving gods and men from the creation of the world to the poet's own times, using a variety of themes and tones. Ovid's playful use of language and his story telling have exercised a profound influence on European artistic culture in all its forms from the Roman period to modern writing.
The mythological and historical stories that comprise Ovid's Metamorphoses are, in part, a mirror on aspects of modern society. They address many of the key elements that "make us human", both positive and negative.  Language often defines cultural boundaries but it may also show how we can communicate across them.
A collaboration between Dr David Maskell (Modern Languages, Oxford) and comedy group The Dead Secrets aims to delight and inform audiences with this Latin text. Written for Romans, translated into English and adapted for the language of the stage, and performed for a modern audience in Oxford, this production crosses linguistic, cultural and historical boundaries. It also shows how language and story-telling evolve and adapt to time, audiences, and location.
Photo credit: Ian Wallman/Ashmolean