Harry Potter and the Rosetta Stone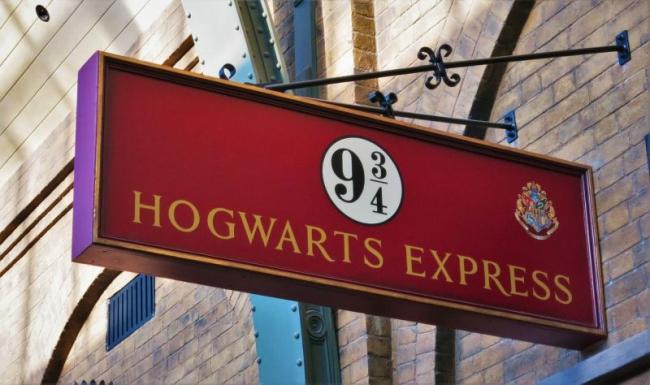 Wed, 4th Jan 2017
On 27 January 2017, Creative Multilingualism will be taking over the Ashmolean Museum for LinguaMania, an evening of multilingual experiments, performances, and fun with languages. One of these events will be 'Harry Potter and the Rosetta Stone'.
The Ashmolean collection unifies the ancient and the modern, the East and the West, fact and fantasy. Equivalent riches are vested in the wealth of linguistic varieties around the world and in our communities. Creative Multilingualism seeks insights into the ways in which languages interact with cultural processes and artefacts, and we're using crowd-sourcing methods to involve the general public in our research.
Doctoral students Henriette Arndt, Annina Hessel and Anna-Maria Ramezanzadeh from the Oxford University Department of Education are joining us at LinguaMania to create Harry Potter and the Rosetta Stone. The evening will see the emergence of an ongoing sentence-by-sentence translation of Harry Potter and The Philosopher's Stone into the many languages spoken by the Oxford community and visitors from further afield. This will be followed later in the evening by multilingual recitations of the text. As the combination of these two elements, the spoken and the written, fills both the physical and the auditory space of the Ashmolean Museum, participants will experience an immersive and interactive experience of creative multilingualism.
The choice of Harry Potter – a globally recognised narrative, appreciated across generations, and already published in over 75 languages – and the active process of translating and reciting this work brings to the fore the hidden linguistic diversity within our communities. By involving LinguaMania participants in the project of creating a crowd-sourced multilingual version of the much-loved novel, it challenges the perception that we live in a monolingual society, and highlights our shared enjoyment of fiction and fantasy which transcends both cultural and linguistic boundaries.
Do you speak a language other than English?
We're looking for volunteers to take part in the multilingual reading of Harry Potter at the end of the evening. You will be asked to find or prepare a translation of your assigned sentences in advance. If you'd like to contribute, please send an email to: hplinguamania@gmail.com.
Tickets are now available for LinguaMania. Tickets are free but numbers are limited, so booking is essential: https://www.eventbrite.co.uk/e/linguamania-livefriday-tickets-29305737249