Dubbing and Subtitling Bollywood Cinema in Europe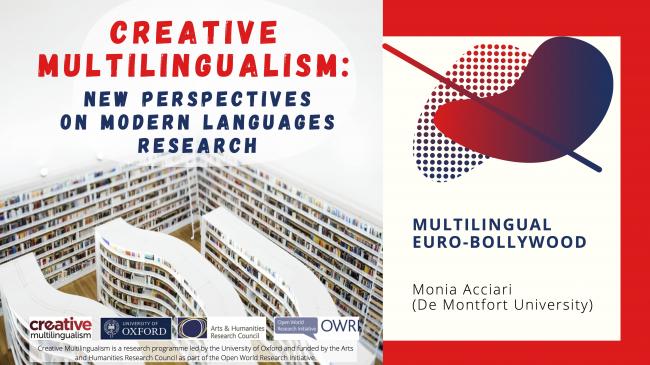 Sun, 14th Jun 2020
The ever-growing distribution of Bollywood films worldwide, which has seen an exponential connection with Europe since 2000, brings into focus the importance of investigating how these films – manifestations of a quintessentially international Indian practice and aesthetic – are 'transferred' and made available to the European audience.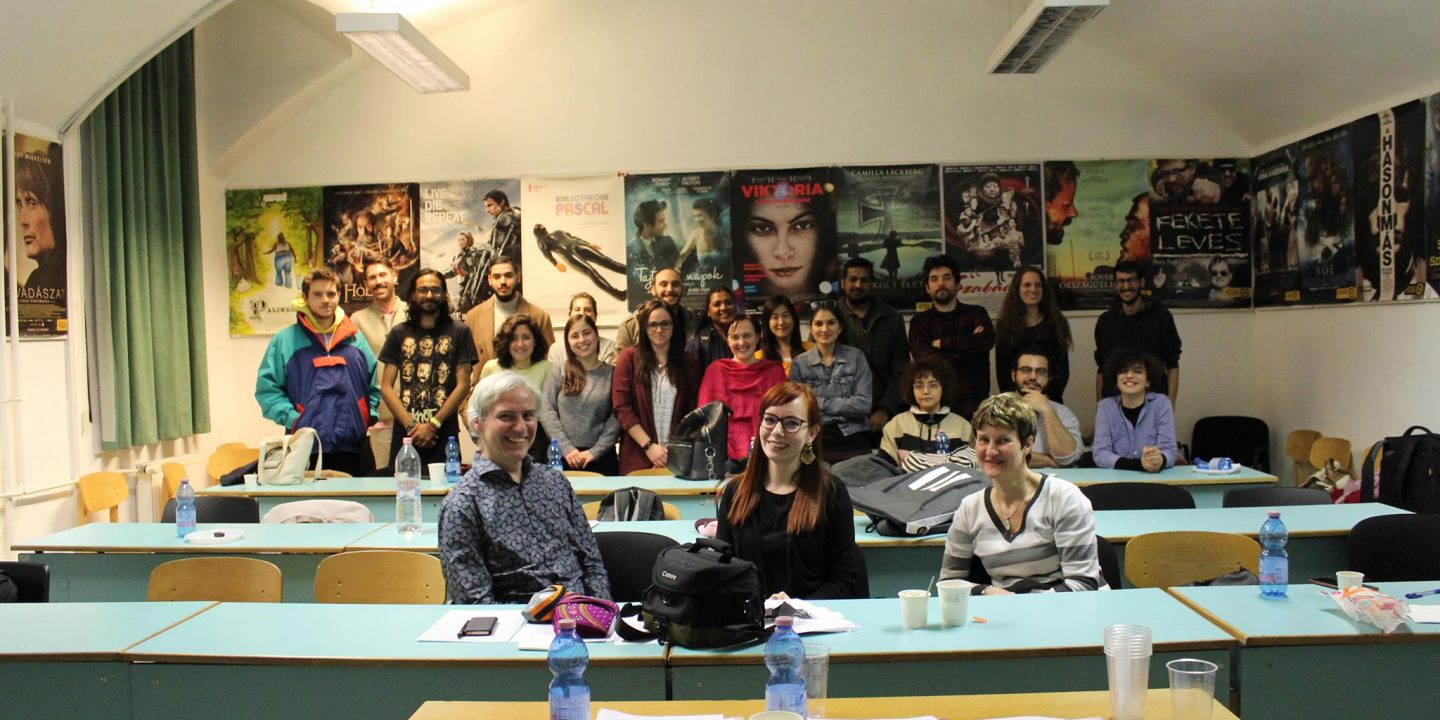 The translational practices of dubbing and subtitling are crucial processes that affect the reception of this cinema abroad, and these methods play the crucial role of being cultural filters of one culture into another. Dubbing and subtitling are processes of translation and tools to convey ideas, concepts and address cultural nuances. These films, while being translated, often endure substantial variations and the transformations are due to encounters with new 'linguistic localities'. Such changes, however, build meanings for global audiences. Within the process of internationalization of Bollywood cinema, or Europeanization of Bollywood cinema, their very international nature is reframed by the encounter and blending with other 'national' linguistic identities. The transfer of nuances from one context to another is what often creates, within the process of both dubbing and subtitling, a modified soundscape of the films, where indigenous characteristics are enforced to stimulate other forms of authorship. 
The countries we used as case studies to shape an understanding of what occurs to Bollywood films while they are circulated in Europe, were Hungary, Austria and Italy. However we also explored translation practices in Spain and the UK in invited talks.
Dr Monia Acciari, principal investigator of this research project, opened the talks by asking "What happens to Bollywood films when they travel to a European audience?" "What happens to the contents and the contexts?" Her presentation and the subsequent discussions outlined the nodal question on cultural transfer, and raised more broad issues such as: when subtitling will soon be substituted by computer-generated subtitles, what kind of problems it will bring forth? Some specificities of dubbing and subtitling of Indian films were also outlined, for e.g. subtitles and dubbed texts of Bollywood films are often translated to other European languages from English and not from Hindi. She opened the discussion on the meaning and problems of dubbing Bollywood in Europe with reference to the Italian context.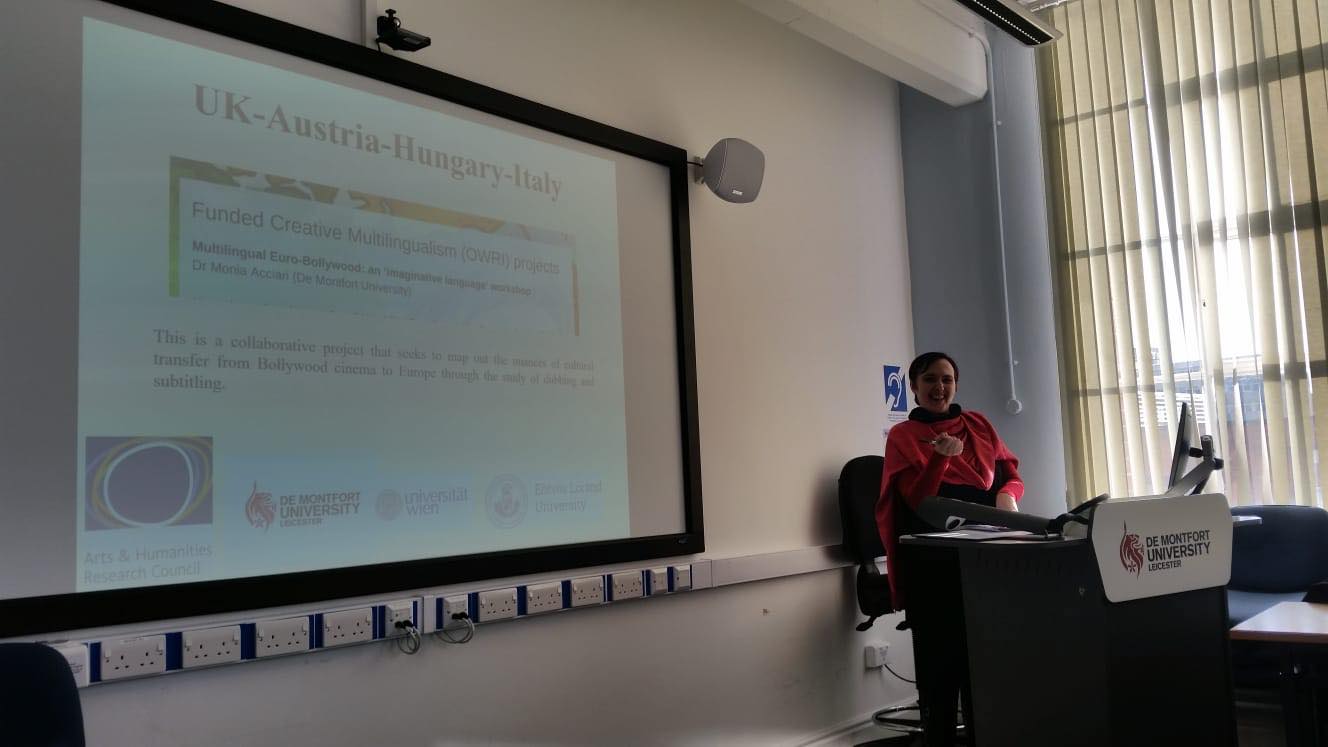 With this in mind, we began an historical cultural and geographical observation of how dubbing and subtitling developed diverse "curatorial practices of the language". While Hungary subtitles Bollywood Films, as discussed by Dr Gyorgyi Vajdovich, Italy dubs the content and Austria, as discussed by Dr Bernhard Fuchs, uses a mixed approach. This research, posed a variety of questions regarding the appropriateness on the methods of translation and interrogated: what is omitted, changed and maintained of the language of origin? And also, how are layers of cultural significations beyond the uniqueness of the language, conveyed to a different context? How can other cultural expressions of the language be addressed, but also distorted? And more importantly, how such practices address cultural transfer?
The different talks, and the film screenings of this project, identified the notion of cultural transfer as the core theoretical umbrella to begin interrogating what happens when the migration of specific filmic contexts, words and images (both evoked and actual) occurs from one context to another? And what kind of new meanings are brought forward?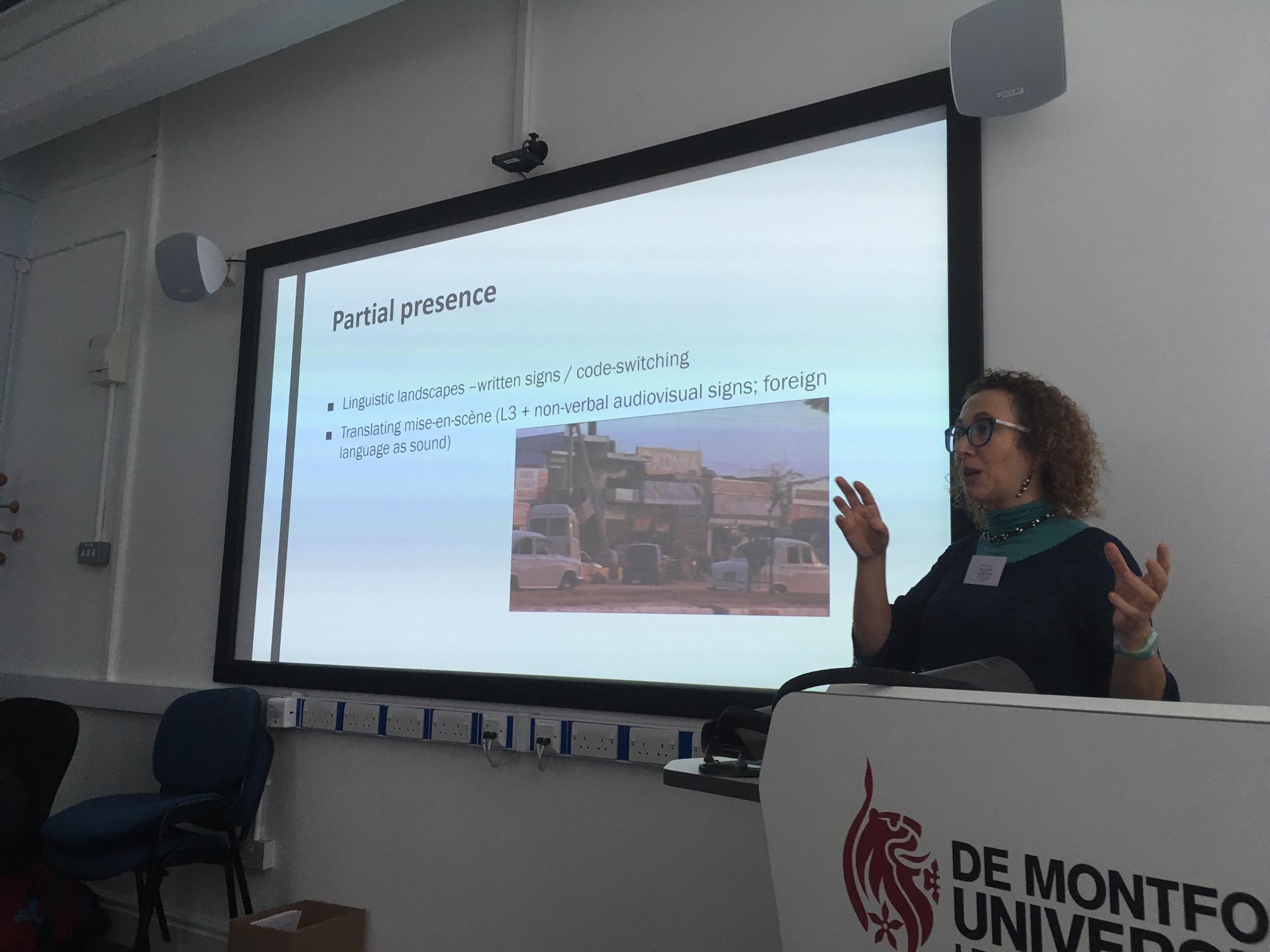 Through the study of cultural transfer, we unearthed how linguistic nuances are constantly 'on the move', meaning that it is increasingly complex to identify the origins, but also the ends of the final products and the acceptability of a practice. By looking distinctly at subtitling and dubbing practices, via specialised interviews with professionals, the research team began signposting possible directions to unfold on the mediations occurring in cultural transfer. We suggested terms like germanification or italianization as 'intermediate' expressions of Bollywood linguistic encounter with Europe. 
Based on Lutz Musner's view of cultural transfer, which suggests that culture itself should be read as transfer, the multiple translational practices of Bollywood in Europe highlighted a constant and ongoing negotiation and differentiation. As discussed by Dr Monia Acciari, the practice of dubbing Bollywood in Italy, provides a good example to understand how this 'intermediate' status that refashions dialogues and often song texts into new texts, is an effective tool to trace further lines of investigations. These are: a) observing dubbing and subtitling as new forms of authorship; b) investigating the implicit power these practices have to include or exclude subtended socio-political, historical and cultural discourses, becoming agents, of what is licit and accepted to transfer.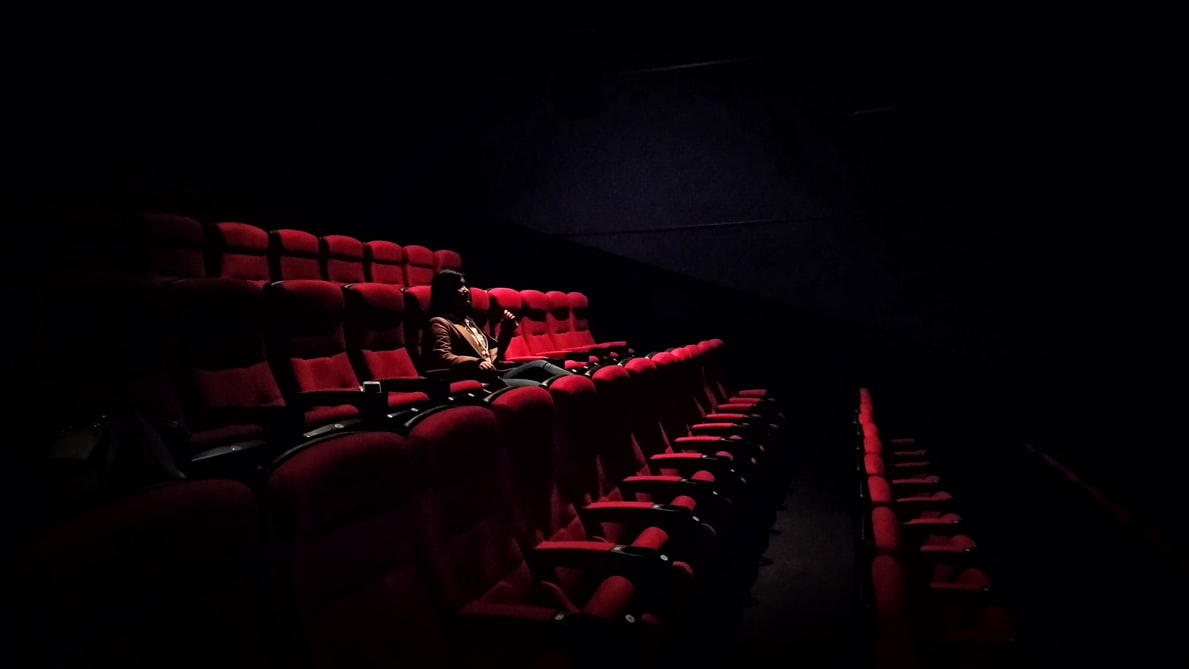 Dr Monia Acciari is an Associate Professor in the Leicester Media School at De Montfort University. She is the Associate Director of the UK Asian Film Festival (Leicester), and Principal Investigator of the research and diasporic community engagement project: Building Audiences. Dr Györgyi Vajdovich is an Associate Professor at the Institute for the Theory of Art and Media Studies and the Department of Film Studies at Eotvos Lorand University. Dr Bernhard Fuchs is an Assistant Professor in the Department of European Ethnology and Vice-Director of Studies for Art History at the University of Vienna.