Conference review: Performing Multilingualism in World Literatures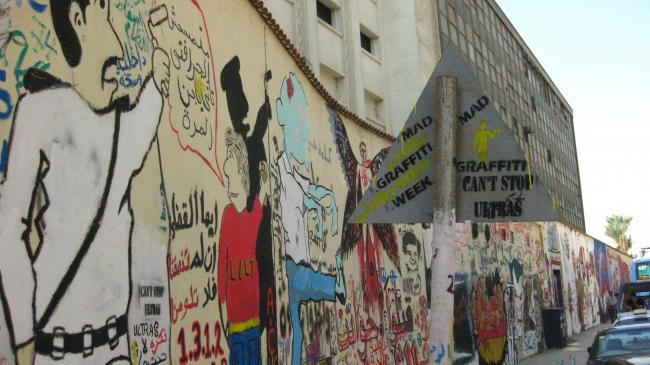 Thu, 11th Oct 2018
Strands 4 (Creative Economy), 5 (World Literatures) and 6 (Prismatic Translation) crossed paths on 20-22 September 2018 at the second international conference organized around Performing Multilingualism in World Literatures: Aesthetics and Activism held at Exeter College in Oxford.
The creative, intellectual and critical presence of Strands 4 and 6 at Strand 5's conference fostered dialogue among the various parts of the Creative Multilingualism project and pushed the agenda of Strand 5 even further. Together, project leads and conference participants (with a total of 24 interventions), we challenged and escalated the questions raised at our earlier international conference on Multilingualism and Multilingual Identities in World Literature with regards in particular to definitions of language and multilingualism, identity politics and language hierarchy, and performative potentials of multilingualism.
Creativity is activism in world literatures, all seem to agree, and activism generates multilingual aesthetics that each performs to a particular environment, political agenda and type of literary work. African and Middle Eastern refugees attempting to manage hostile hosts engage with multilingualism in a variety of ways dependent on their languages as well as objectives and media. Sung or spoken poetry, for example, involve configurations of multilingualism that diverge from that which is manifest in adult literature and children's literature of mixed verbal and visual media.
The question, 'what is language?', persists. Is it based only in word, or do we consider sound, image and indeed body, as equally signs around which languages take shape? The poetics of sign language, as performed by deaf and mute poets, pose challenges to conventional understanding of language as solely based in word. Similarly, works that deploy script as both word and image, or word and image separately, beg for more creative answers that can help to define multilingualism, plurilingualism, and translanguaging.
Perhaps the most intriguing problem the group encountered during the three-day deliberations is the irreconcilable difference between multilingual production and monolingual reception. A complex multilingual work or performance is inevitably reduced to 'postcolonial' language hierarchy and nationalist identity politics in a critical interpretation. Such a reading cannot take into account the divergent configurations of multilingualism. What kind of interpretive strategies need to be devised and developed in order to produce multilingual readings of creative works?
The task will not be easy, for as Rinkoo Barpaga, an artist working with Creative Multilingualism's Creative Economy strand, showed us, multiplicity, politics of belonging and language hierarchy similarly pervade sign language and its users. The two speakers at the project's final PEN event, which took place at Waterstones, Oxford, on the last day of the conference, confirmed that their relations to their various languages are similarly shaped by these existential concerns.
Preparations are under way for the project's final workshop to be held in September 2019 at SOAS. It will bring together the twelve core members who will each contribute a chapter to the project's theoretical volume. The team are at the same time firming up the publication plans for the volume on Multilingual Literature as World Literature with Bloomsbury and invited contributors.
Wen-chin Ouyang is Professor of Arabic and Comparative Literature at SOAS, University of London and leads our 5th strand: Creativity and World Literatures: Languages in Dialogue.
Where next?
'Lessons learnt' by a professional translator – adapting the same play three times over three years
Creative translation in the classroom
A Tale of Two City Guides: multilingual identity, writing, and translation