Chicken Merry Hawk Deh Near!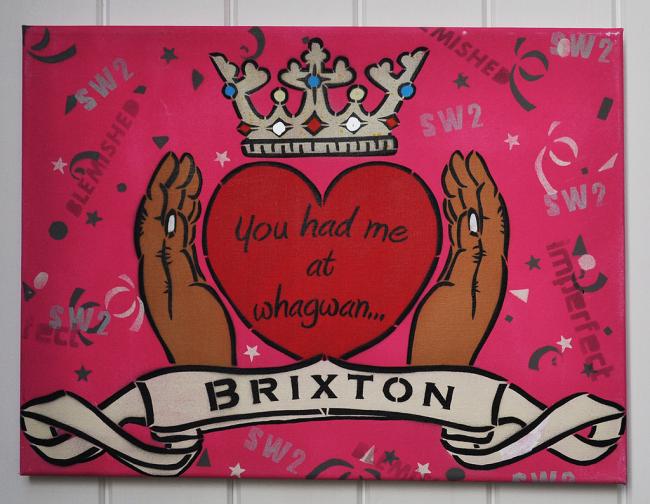 Wed, 9th Jan 2019
The title of this piece, 'chicken merry hawk deh near!', is an old Jamaican proverb, meaning 'every cloud with a silver lining has its dark cloud', or 'even in the happiest of times one must be watchful'.
It was heartening to hear this spoken in the Jamaican patois dialect. When I heard it I may have closed my eyes momentarily to imagine my mother saying this at some time or another. But it was the talented performer and broadcaster Ashlee Roberts, who was saying this line as part of her inter-generational monologue performance "Between Two Rocks", in which she embodies a Jamaican grandmother, daughter and granddaughter in conversation.
Roberts' monologue paid tribute and homage to patois spoken in the Caribbean, Jamaica in particular, through this performance to a small group of scholar-practitioners, and artistic programmers. They were gathered to discuss, share and network around the themes of Creative Multilingualism, which is a four-year research programme investigating the interconnection between linguistic diversity and creativity.
Roberts spoke about the shame Jamaican people have been made to feel in speaking patois (here in the UK and in Jamaica itself), as it has been regarded by some as unintelligent, and/or of a lower class. So my question is, is patois a language? As an answer I cite Stuart Hall, a Jamaican by birth, of the middle-class, who asks "… how does language construct meanings? How does it sustain the dialogue between participants which enables them to build up a culture of shared understandings and so interpret the world in roughly the same ways?" Hall goes on to explain that the language of music, written word, images, objects and even body language serve as a representational system to each other, to our thoughts and feelings and therefore contribute to the creation of culture.
Jamaican patois is a rich mixture of English, west African words and other influences from around the world. Roberts' monologue celebrates and illustrates this by weaving through a narrative of signs and symbols of Jamaican culture and heritage, including its rich cuisine encompassing Jamaica's transatlantic influences from West Africa, Britain, South Asia, Latin America and Europe. She also refers to Jamaican spirituality influenced by Christianity and Rastafarianism, with its roots in Africa. Each of these elements found a home in a small Caribbean island and over generations and centuries of turmoil and uprisings towards independence, they have become integral to what makes this island special and dear to so many.
Roberts' performance is a call to preserve a language and therefore preserve a culture. It is a celebration of the women of Jamaica and of its diaspora, and how, as the title of the play suggests, they sometimes find themselves between two rocks. It is also a celebration of the past and present, and a view of the future and how it can be sustained through conversation, dialogue and the sharing of culture through generations.
So don't be ashamed of your language or dialect, say it loud and in your own words!
'Man nuh dead nuh call him duppy'
(As long as a person has life, there is hope for them to find a way to achieve their goals – Jamaican proverb.)
Ian Sergeant is an AHRC Midlands4Cities funded PhD student in the School of Media at Birmingham City University. His practice based thesis is entitled 'Visual Representations and Cultural (Re)Constructions of Black British Masculinity in 21st Century Birmingham'. You can follow his blog Riding the Tiger at: http://sgt-creatives.blogspot.com/
Ashlee Roberts will be performing at the next Creative Multilingualism conference, Performing Languages, on 1-2 February at Birmingham City University. See the full programme and book your ticket on the event page.
Where next?
Korean pop: BTS and fan translation
Translating a Russian play into Hip Hop Theatre: a conversation