Babel: Adventures in Translation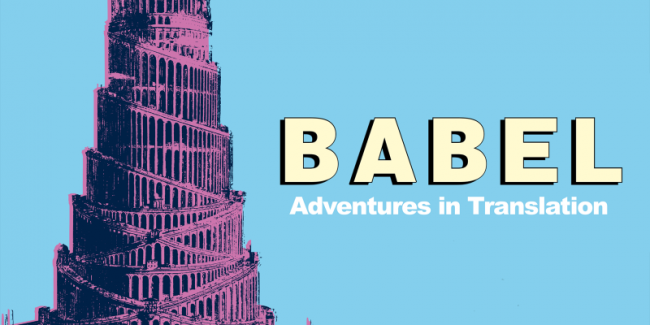 Mon, 13th May 2019
Babel: Adventures in Translation is running at Bodleian Libraries until 2 June 2019. The exhibition explores translation and the important, often invisible, role it plays in our everyday lives. It celebrates all sides of translation, from the practical and creative to the divine. 
Key themes of the exhibition include:
Translation is … a creative act
We don't just 'use' language, we create it as we speak and write. Translation takes this one step further: we remake our ideas in a different language, perhaps a different medium, and probably a different cultural context.
Translation is … where cultures interact
In translation, cultures meet, mingle and sometimes clash. Linguistic cultural differences have to be reconciled, new meanings emerge, and a language may even take on a new form.
Translation is … the migration of ideas
From science to philosophy, and the greats of literature to the latest tactics in the Premier League, ideas travel thanks to translation.
Translation … is all around us
As our world becomes more 'global', translation is all around us – in washing instructions, food packets, restaurant menus, shop signs, leaflets in the doctor's surgery, and train announcements at popular tourist destinations. Take a moment to look and listen …
Library Lates
To mark the launch of the Babel exhibition we held a 'Library Lates' evening event with exhibition tours, talks, fun translation activities, and multilingual performances. The activities invited visitors to engage with the creative side of translation, including:
Learning to write your name in Elvish

Translation challenges, such as translating a sentence using only one syllable words

Translating nonsense workshop

Creating a poster to warn future generations of nuclear waste
While the Library Lates event was a one-off, the exhibition continues until 2 June 2019 and is free to visit.
Watch the film below to learn more about the exhibition and the importance of translation from the curators:
We have a selection of teaching guides with creative translation activities for different ages – the resources can be used alongside the exhibition or as stand-alone resources in the classroom.
Where next?
68 ways to say 'plain': translating Jane Eyre
Patois and grime: language and identity