Artificial Intelligence in the World of Languages: funded projects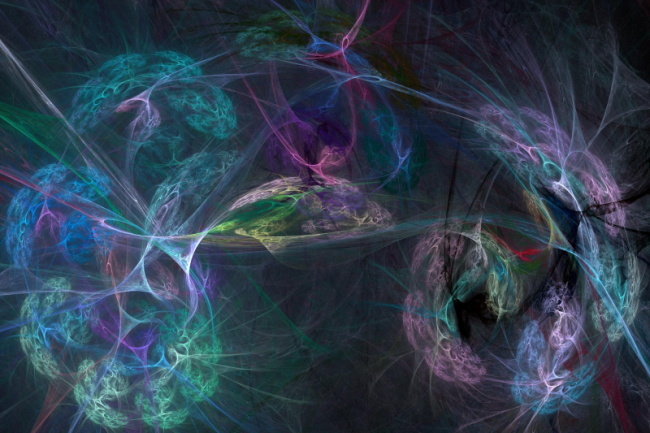 Thu, 30th May 2019
Earlier this year, Creative Multilingualism held a funding call for projects linked to Artificial Intelligence in the World of Languages. We were particularly interested in projects which linked to the following themes:
Artificial Intelligence and Linguistic Diversity
Artificial Intelligence, Languages and Schools
Artificial Intelligence and Translation
The Creative Industries, Languages and Artificial Intelligence
The following projects have been awarded funding:
Sounds French AI app Helen Abbott (University of Birmingham)
Sounds French AI app is a pilot project towards enabling beginner / intermediate learners of French (e.g. Key stage 3 level) to enhance their pronunciation skills, developing confidence for performance out loud.
The app uses individual smartphones/tablets for learners to discover how to best shape the sounds. The app will provide instant feedback to each learner. This is enabled by modern AI technology, based around Google's powerful but easy-to-use Tensor Flow analysis of the audio and video of mouth shape. Sounds French is the first step towards allowing Modern Foreign Language learners in schools to engage proficiently with the creative act of performing French out loud.
See Helen's presentation for the New Perspectives on Modern Languages Research conference here>>
The Languages of Artificial Intelligence in Africa: Promoting Linguistic Diversity in Representations, Histories and Systems of Artificial Intelligence Rachel Adams (Human Sciences Research Council, South Africa)
This project seeks to explore the creative potentialities of AI within and for the African context, by promoting existing work and generating new thinking and scholarship on the configuration of AI and local African languages and multilingual dialects.
The project, centred on hosting an interdisciplinary workshop in South Africa and the production of a short film, will bring together scholars, artists, practitioners and computer scientists to explore both the representation of AI and digital technologies in African literature written in local languages and the representation of writing and language-making in AI programmes and applications themselves. Through this analysis and approach, we seek to open up new histories, meanings and potentialities of AI in and for the African region, and ultimately contribute to the advancement of locally designed and developed AI technologies that not only respond to local needs but are embedded within local languages and their corresponding value systems.
Read Andrea Teagle's blog about this project here>>
Machine Translation and Literary Texts: A Network of Possibilities Lucas Nunes Vieira (University of Bristol)
For years literary texts have been off limits for machine-translation editing. This is beginning to change, but research on this subject tends to focus on productivity. We know little of what technology does to literary texts. This project will examine how machine-translation editing and the way the text is presented to translators on screen affect literary translations.
The analysis of the translations will focus on two factors: entropy and creativity. Entropy in this context consists of the spread of overlapping renderings – lexical and syntactical – observed in different translations corresponding to the same source text. Creativity will be assessed by expert judges based on a method from creativity studies. With an interdisciplinary team that spans industry and academia, the project will shed new light on how technology affects literary translation. Its outputs include open-access datasets that will allow for future research and have a long-lasting impact on translation studies and beyond.
Watch Lucas present his research here>>
In code blood: Enhancing the accessibility of micro-literature though a semi-automatic computer tool Paula Pérez Sobrino (Universidad Politécnica de Madrid)
Daily tasks such as booking a flight online present difficulties for people with cognitive disabilities. Such difficulty becomes a challenge when it comes to interact with a creative text, such as poetry. In order to enhance the access to creative literature, we propose the development of an online app that makes use of Artificial Intelligence (AI) to automatically adapt complex poetic texts so that they can be more easily understood.
This project involves exploring difficulties in the comprehension of poetic texts created by aspects such as the vocabulary used (e.g. identifying abstract words and replacing  them for more concrete synonyms) to then develop a computational model that suggest a modification of the text without interfering with the original message. Besides the benefits for the community of people with cognitive disabilities, it can also become a useful educational tool in the foreign language classroom, where students with a limited knowledge of a target language can rely on it to adapt complex literary works.
Read Mari Carmen's blog about her research here>>
Nepanglish– Prismatic Translation of Children's Letters to Explore Humour and Linguistic Form Janet Read (University of Central Lancashire)
This project is inspired by Prismatic translation as it applies as a conduit for sustaining cross-cultural conversations. The project will involve a study between children in Nepal and in the UK exploring the prismatic variability of the Google translation service in relation to engaging children and encouraging creative exchanges.
We will use our existing links with schools and existing software chat tool to work concurrently in the 2-hour time frame when both cohorts are in school, and will observe children in both locations along with using the app as a technology probe to gather a detailed dataset. The project will share the date set with other researchers, will analyse the data forms within the data set, will deliver a case study of one on one conversations, and will report on how children engaged, and felt about engagement, with suggestions for future research directions.
Embedding translation AI in the L2 secondary school classroom: creative applications and potential barriers Nick Riches (Newcastle University)
Despite recent advances in linguistic AI, teachers are reticent to use this technology in classrooms. This project firstly explores barriers to technological adoption via a focus group involving teachers in the Newcastle area. The findings feed into the development of a translation app and accompanying pedagogical resources. The app translates between languages, and colours words according to word classes (e.g. Nouns, Verbs). This will help students to visualise language structure, fostering grammatical knowledge without the need for traditional teacher-led approaches such as grammar drills.
The app will be demonstrated at a workshop and feedback sought via a questionnaire. Outcomes will be (a) a greater awareness of barriers to the adoption of AI technology and how to overcome them (b) the translation app and pedagogical resources which can be used for data-driven and translation-based classroom activities in UK secondary MFL classrooms, with the potential to boost grammatical learning.
Read Nick's blog about the project here>>
Find out more
Learn more about the Creative Multilingualism research programme
Read our blog for posts on Exploring Multilingualism