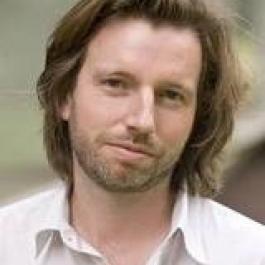 Matthew Reynolds
Professor of English and Comparative Criticism
Faculty of English Language and Literature
University of Oxford
Fellow of St Anne's College and Chair of Oxford Comparative Criticism and Translation (OCCT), Oxford
Strand 6. Prismatic Translation
Co-Investigator, Strand Lead
I am interested in how the writing that we call 'English Literature' is involved in a layering or mingling  of languages and cultures. My first book, The Realms of Verse: English Poetry in a Time of Nation-Building looked at nineteenth-century English poets who were fascinated by European nationalist movements such as the Italian Risorgimento: they were writing in the English language but their imaginations were focused elsewhere. I then got interested in how texts can take on new lives in different languages via translation and adaptation. I produced an anthology, Dante in English (co-edited with Eric Griffiths) and wrote The Poetry of Translation: from Chaucer & Petrarch to Homer & Logue. This led to more work about the interplay between translation and other writing (see list of publications below), including the strand on 'Prismatic Translation' which I am leading for the Creative Multilingualism project.
I grew up in what would normally be called a 'monolingual' household in a London suburb. But my parents were scientists so in fact I encountered a lot of strange language from an early age: complicated words and ways of thinking that I did not (and still do not) understand. For me, then, multilingualism is not only a matter of the multitude of official languages but also of the continuum of language variety that we all inhabit: dialects, registers, idioms, varying habits of speech. In my fiction I bring different kinds of language onto the page: Designs for a Happy Home plays with the jargon of interior design, as well as Italianate and Frenchified kinds of English; The World Was All Before Them explores the languages of medicine and ecology.
I learned my other official languages (good Italian and French; some Latin, ancient Greek, Spanish, German) at school and university, via travel and by teaching myself. During my 20s I spent formative periods in Paris, and in Pisa at the Scuola Normale, and international collaboration continues to be a crucial part of my research. In 2012 I set up Oxford Comparative Criticism and Translation (OCCT), a collaborative research programme based in The Oxford Research Centre for the Humanities (TORCH) and St Anne's College. OCCT offers fresh ways of thinking about comparative and world literature, putting translation and linguistic variety at the heart of our critical practice. The Prismatic Translation strand emerges from this body of work, and is hosted by OCCT.
Selected publications
Translation: A Very Short Introduction. OUP, 2016.
Minding Borders: Resilient Divisions in Literature, the Body and the Academy. Co-edited with Nicola Gardini, Adriana Jacobs, Ben Morgan and  Mohamed-Salah Omri. Legenda Transcript, 2016.
Comparative Criticism: Histories and Methods. Co-edited with Ben Morgan, Mohamed-Salah Omri and Céline Sabiron. Comparative Critical Studies 12.2 (2015).
Likenesses: Translation, Illustration, Interpretation. Legenda, 2013.
The World Was All Before Them. Bloomsbury, 2013.
The Poetry of Translation: From Chaucer & Petrarch to Homer & Logue. OUP, 2011.
Designs for a Happy Home: A Novel in Ten Interiors, 2009.
Dante in English. Co-edited with Eric Griffiths. Penguin, 2005.
The Realms of Verse 1830-1870: English Poetry in a Time of Nation-Building. OUP, 2001.
Email
matthew.reynolds@ell.ox.ac.uk