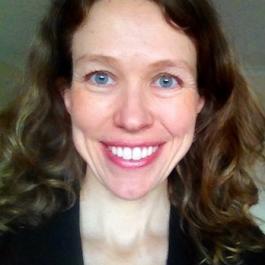 Karen Park
Assistant Professor, Department of Linguistics, University of Pittsburgh
Linguist, Ethno-Ornithology World Archive, Department of Zoology, University of Oxford
Research Collaborator, Smithsonian National Museum of Natural History
Co-Investigator
Raised, for the most part, a Midwestern monoglot with a childhood divided between the great plains and north woods of America, the path that led me towards a career in linguistics has been a meandering one. The guiding principle, however, has been a tenacious curiosity that early inspired in me a strong desire to see and know the world. It was this curiosity that would eventually lead me to France as a student and, later, China and Fiji as a Peace Corps volunteer, with the result that my exposure to, and study of languages, is grounded in a keen sense of place.
As an undergraduate my academic pursuits were divided between biology and English literature. Upon the completion of my bachelor's degree, I spent a year working in a medical research lab studying vector-borne disease in migrating bird populations before leaving the country for the U.S. Peace Corps – first teaching in a university in Western China and later working on sustainable development and conservation projects in the Fiji Islands. My work in Fiji included participation in National Trust of Fiji Islands bird sanctuary and awareness projects.
Inspired by the pleasure I took in learning the languages of the places I lived and, particularly, by the insight such knowledge granted me into the people, environments, histories, and folklore of my adopted countries, I went on to pursue my graduate studies in linguistics at the University of Oxford, completing my DPhil in 2012. Having had the privilege to work at the University of Oxford, the Smithsonian Institution National Museum of Natural History, and the Council for American Overseas Research Centers, I'm now happily employed as an assistant professor in linguistics at the University of Pittsburgh in Pennsylvania.
My research has explored both language change in loss in little known Pacific dialects and theoretical approaches to structure and meaning in language. Most recently my interests have expanded to Ethno-ornithology, motivated by my work as linguist for the Ethno-ornithology World Archive, of which my colleague, Dr Andrew Gosler, is Director. This has, indeed, proven a serendipitous fusion of my early interests in biology and current vocation in linguistics and I eagerly look forward to furthering our understanding of the intersections between language and the natural world through our participation in the Creative Multilingualism project.
Selected publications
Park, Karen and Felice Wyndham (forthcoming 2016). 'Birds, Signified' Journal of Ethnobiology.
Wyndham, Felice, Andrew Gosler, Karen Park, Ada Grabowska-Zhang, John Fanshawe, David Nathan, Heidi Fletcher, and Josep del Hoyo (2015). 'The Ethno-Ornithology World Archive (EWA): An Open Archive for Biocultural Conservation.' Boletín Chileno de Ornitología 21(2).
Park, Karen (2012). 'Dialect Choice in Fiji: A variationist approach to language change in the South Pacific' in Gunther De Vogelaer and Guido Seiler (eds.) The Dialect Laboratory: Dialects as a testing ground for theories of language change. Amsterdam: John Benjamins.