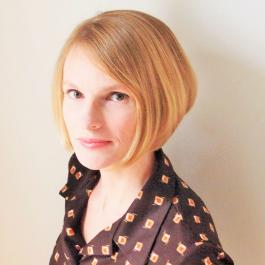 Julia Hofweber
Strand 7. Language Learning
Post-doctoral Researcher
Julia Hofweber worked on the Creative Multilingualism programme until June 2019.
My linguistic life began in a largely monolingual region of Germany. However, some of my family members were fluent in both German and Croatian, so I have been exposed to multilingualism from an early age. At the time, bilingualism was considered to be detrimental for children's cognitive and linguistic development, so I was brought up speaking only the majority language, German. It was not until secondary school that I became multilingual myself, acquiring first Latin, then English, and finally French. Decoding another language system quickly became my passion, and I enjoyed the experience of discovering new cultures through language. To be able to share the passion of language learning with others, I completed a teaching degree in French and English at Munich University. During this time, I also spent a semester in Hungary on an Erasmus scholarship to gain an insight into a language that was not Indo-European. After my degree, I relocated to the UK and worked in a corporate environment for an international organisation. Although this was an interesting experience, I soon missed being actively involved in the study of language. Thus, I returned to the University of Reading to complete a PhD in Multilingualism and Cognition.
My research interests are wide, but I'm primarily interested in the cognitive processes underlying language acquisition and language selection in bilinguals. In my PhD project, I investigated the potential benefits of bilingualism on cognition, focusing on the question whether frequent switching between languages (code-switching) had the potential to enhance bilinguals' mental flexibility. In this project, I would like to conduct research that helps emerging bilinguals become fully proficient in their second language. It is particularly challenging to be creative in a second language, so I am interested in exploring educational practices that have the potential to enhance linguistic creativity in the second language. More specifically, this project compares how exposure to literary versus factual texts impacts students' vocabulary breadth, motivation, and verbal and non-verbal creativity. The Creative Multilingualism project thus provides me with the unique opportunity to study the interaction of educational practices with creativity and multilingualism.
Email
j.e.hofweber@reading.ac.uk