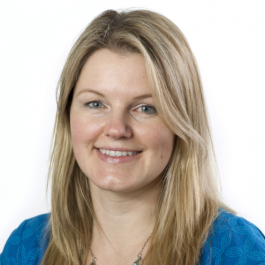 Heike Krüsemann
Strand 7. Language Learning
Post-doctoral Researcher
As you may have guessed from the liberal sprinkling of dots in my name, I'm originally from Germany. At school there, like most people, I studied English, Latin and French. When I came to the UK in 1989 to help out in schools as a Language Assistant, I came to love living in the UK so much that I decided to stay, and ended up doing a BA and an MA in English Language and Literature at Reading University. In those days I kept getting asked: 'Are you ad-hoc?' Good job I had studied Latin, and no, no more 'ad hoc' than anybody else!
Next I did a PGCE in English and German at Cambridge, and then happily worked as a language teacher for the next 20-odd years. But I never forgot my dream of doing research in languages. When a position at Reading University came up, it was a case of now or never. As soon as I started to get back into the research side of things, I was hooked. As much as I love teaching languages – learning about them is even better.
My PhD combines the areas of Education, Applied Linguistics, and Languages. How do students, teachers, and head teachers talk about German, the Germans, and Germany? How do the media represent 'Germanness'? Is there a relationship between those private and public discourses, and what impact does this have on German uptake decisions at school? Fascinating questions, no easy answers, but plenty of food for thought.
My research interests centre around how to foster intrinsic interest to sustain language learning motivation. This is where this project comes in – I'm so excited to be involved in thinking of new and creative ways to learn languages. Making languages an aspiration as well as a way of life is my philosophy.
Outside of academia I'm a keen reader, writer, blogger, and tweeter on all things language and culture. I love travelling – the best thing about it is meeting new people. Through learning a little bit of their language you can learn a lot of their world. Cycling through Vietnam, I nearly fell of my bike in heaps of laughter every time people tried to get me to understand the difference between the eight pronunciations of 'ma'. That and the obligatory high-fiving while speeding through villages. Sometimes the best language is gestures, and that's ok too.
---
After the Creative Multilingualism programme, Heike joined the Language Research Team at Cambridge University Press. She now works as a resource developer, teacher trainer, speaker and writer on all things language learning and motivation.