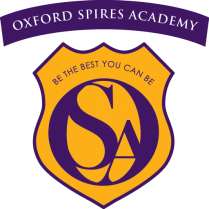 The Poetry Hub's existing practice consists in stimulating creative writing among school pupils at Oxford Spires Academy, a city school where the majority of pupils have English as an additional language and 32 languages overall are spoken, the most populous being Urdu, Bengali, Arabic(s), Polish, Portuguese, Nepalese, Kiswahili, Iranian, Dari, Russian, Lithuanian, and Hungarian. This existing work has already achieved exceptional success: pupils from Oxford Spires make outstanding progress in English, and several of them have won national literary prizes, including the Foyle Young Poets' Competition and the Tower Poetry Prize: see Ofsted data on Oxford Spires and press coverage. The students have made a half hour radio programme of their poetry for BBC Radio 3. The students' multilingualism has clearly contributed to this success, as evidenced in this essay for the Guardian by Writer in Residence Kate Clanchy, but until now the Poetry Hub has not been able to put this element of their creativity at the heart of its practice. This is what collaboration with the Prismatic Translation strand will enable them to do.
The Poetry Hub and Prismatic Translation
Once in term 1 (Autumn) of each year and once in term 3 (Spring) of each year, an established freelance translator and poet visits the school to conduct study-days exploring the interplay between translation and creativity, and encouraging school pupils to produce their own creative, prismatic texts. These study-days are also attended by researchers involved in the strand and by Oxford postgraduate students and other members of the university community who are interested in this work.
Weekly writing workshops for students in the Poetry Hub with Kate Clanchy, the Project Leader and  Writer in Residence, build on the creative translation methods used in the study days. Helped by Linda Woodley, the Workshop Co-ordinator, Kate works with Ms Beech, Head of English, Mrs Finch, the Head of Modern Languages, Ms Tuck, Head of English as an Additional Language and Jo Dunphy, Head of Inclusion, to establish creative translation across the school. Linda Woodley creates small groups of pupils with a single home language and organizes Oxford postgraduate students of the language to work with them to activate the creative potential of their multilingualism. In 2015-16, EAL students will also be working on these projects with young Hazagardi poet Shukria Rezaei, as part of the Forward Foundation Studentship in OSA, and some will also attend an Arvon course with the school. The creative translations made by pupils will be collected, edited, and published online, via exhibitions, and in pamphlets of the best work. Pupils will read their work each year at Oxford Translation Day, and over two years, Linda will work with the community and partner schools to create a Schools Festival of Poetries where pupils will share their writing.
After the first year, the Poetry Hub will expand to draw in students from other local secondary and primary schools, including The Oxford Academy, Church Cowley School, and Larkrise School.
This joint project explores the possibilities of prismatic translation, and extends the understanding of creative multilingualism. It establishes links between the school pupils' home languages and the form in which those languages are studied in the university so that, (to give one example) Oxford University students of Persian can work with East Oxford's population of Iranian and Dari-speaking Afghan pupils on translations of the poet Rumi, connecting a poet of enduring oral importance to this community to classical students of his work. It connects this creative work with home languages to the pupils' learning of modern languages in the classroom. And it expands the university researchers' understanding of the creativity of prismatic translation. The project brings together pupils, students, researchers, teachers, translators and community members in a vivid demonstration of the creativity of multilingualism.
Learn more
http://www.oxfordspiresacademy.org/student/poetry-hub/
https://www.theguardian.com/society/2016/jul/14/very-quiet-foreign-girls-poetry-foyle-young-poets-kate-clanchy