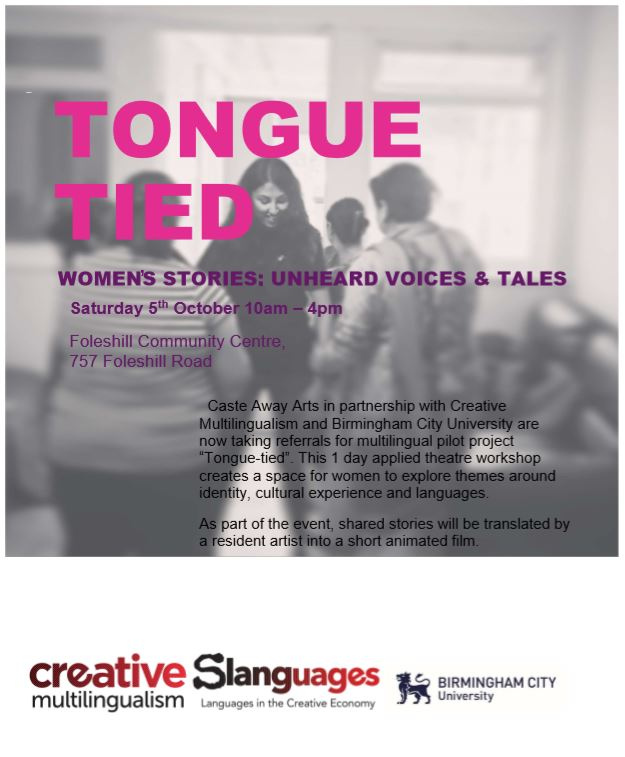 Location
Foleshill Community Centre, Coventry CV6 5HS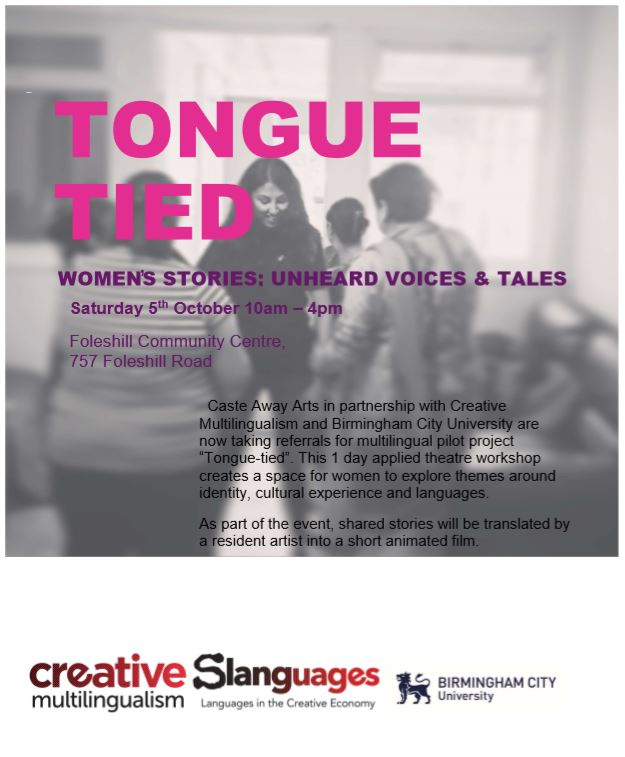 Professor Rajinder Dudrah (Lead Researcher on Creative Multilingualism's Creative Economy strand) is working with Caste Away Arts, Coventry, supporting and co-producing the next Slanguages event: 'Tongue-Tied'.
This one day workshop is a women-only space, suitable for women whose mother tongue is not English or have English as an additional language. The workshop will be conducted in multiple languages but will be led in English.
What the workshop involves
These workshops are designed to create a safe space for women to be able to explore their stories, languages and culture in a way that connects rather than separates them. Languages will be celebrated; the day will be part playfulness, storytelling and improvisation. The ethos of the day is to have fun!
As part of the workshop a resident artist will gather audio narratives and translate stories into a short, animated film. Please note participants are not required to take part in this if they do not wish to and all participation will be completely optional with any input completely anonymised.
This program is designed to:
boost confidence 

promote and enable connection and a sense of community 

reduce isolation 

celebrate languages and diversity 

encourage positive non-verbal communication and teamwork 

enhance interpersonal skills 

create the opportunity to try something new 

developing active listening skills
If you're interested in joining the workshop, please contact Caste Away Arts.