Song beyond the Nation: Translation, Transnationalism and Performance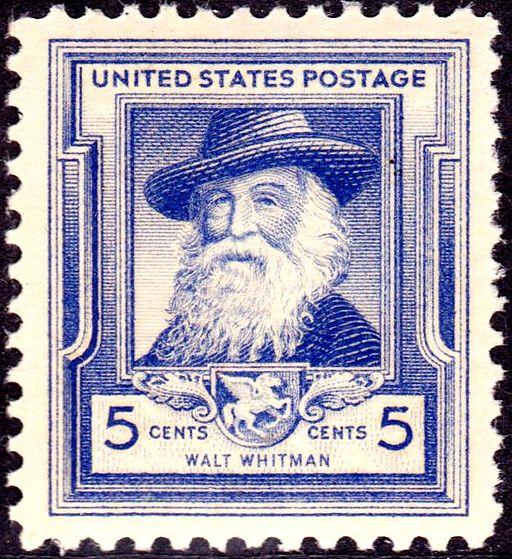 Location
Wadham College, University of Oxford
This conference brings together musicologists, modern linguists and cultural historians to examine the work of four major poets – the Persian Hafiz, the German Heine, the American Whitman, and the French Verlaine – and how their verse has been set to music by a wide range of composers. Most crucially, this conference looks at how poetry and song exist not just within individual national traditions, but across national, linguistic and cultural boundaries through acts of creative translation, transposition, imitation and performance. At the heart of the conference is an emphasis on song's mobility and malleability – and its power to challenge pervasive accounts of music's role in the formation of exclusively national cultures.
TICKETS
Standard
£60 both days, £30 one day (includes lunch and refreshments)
Concessions
£40 both days, £20 one day (includes lunch and refreshments)
The concession rate applies to: unwaged/retired/early career academics (within three years of completing PhD)/students. Free entrance is offered to companions or carers of disabled visitors.
Please book your tickets online here.
PROGRAMME
WEDNESDAY 20 MARCH
9:45am-10am
Welcome (Philip Ross Bullock and Laura Tunbridge)
10am-11:15am
Dominic Brookshaw (Oxford): 'Poems Masquerading as Songs: the interface between literature and music in the ghazals of Hafiz'
Natasha Loges (Royal College of Music, London: 'Refracting Identities: Hafis in Gründerzeit Germany and Beyond'
11:15am-11:45am
Break
11:45am-1pm
Stephen Downes (Royal Holloway, University of London): 'Szymanowski, a Hafiz Grablied, and the "translation" of Nietzsche'
Philip Ross Bullock (Oxford): 'The German Roots of Russian Orientalism: Hafiz's Poetry in Early Twentieth-Century Russian Song'
1pm-2pm
Lunch
2pm-3:15pm
Benjamin Binder (Duquesne): 'Performance Matters in Heine: The Case of Pauline Viardot's "Das ist ein schlechtes Wetter"'
Suzannah Clarke (Harvard): 'Heine, Liszt, and Commerce and Religion on the Rhine'
3:15pm-3:45pm
Break
3:45pm-5pm
Ceri Owen (Cambridge/Birmingham): 'Heine in Welsh'
Laura Tunbridge (Oxford): 'Twenty-first-century Heine'
THURSDAY 21 MARCH
10am-11:15am
Peter Dayan (Edinburgh): 'Verlaine: crossing borders, losing song'
David Evans (St Andrews): 'French Impressions: The Transnational Fate of Verlaine's "La Lune blanche" In Song'
11:15am-11:45am
Break
11:45am-1pm
Carlo Caballero (University of Colorado, Boulder): 'Verlaine in Parallel: Fauré, Debussy, Loeffler'
Helen Abbott (Birmingham): 'But which version of Verlaine is it? Or, mélodie transformed through international collaboration'
1pm-2pm
Lunch
2pm-3:15pm
Jennifer Ronyak (Graz): 'Walt Whitman for Viennese Voices: Johanna Müller-Hermann's Lied der Erinnerung, op. 30'
Lawrence Kramer (Fordham), 'The Émigré Walt Whitman: Songs of Mourning, 1943-48'
3:15pm-3:45pm
Break
3:45pm-5pm
Elizabeth Helsinger (Chicago): 'Words, Melodies, and Translation: Whitman – Swinburne – Delius'
Emma Sutton (St Andrews): 'Whitman and Stevenson: Singing the Nation from Scotland to Samoa via Ohio and Hawai'i'
5pm-6pm
Concluding discussion (Philip Ross Bullock, Terence Cave, Laura Tunbridge)
Organisers: Philip Ross Bullock and Laura Tunbridge
The conference is supported by the British Academy, TORCH, and Creative Multilingualism.