Musical & literary approaches to the operas of Jean-Philippe Rameau
Location
Jacqueline du Pré Building, St Hilda's College, Oxford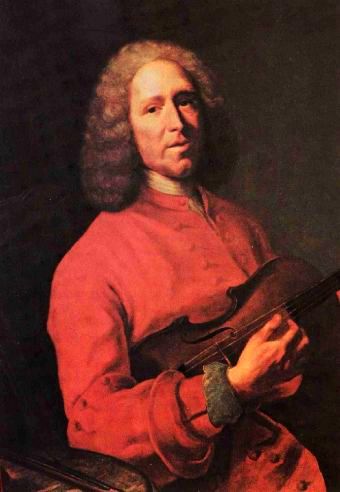 This two-hour seminar will explore the operas of the leading French composer and music theorist of the French Enlightenment, Jean-Philippe Rameau (1683-1764). Join us as we unlock some of the enigmas presented by Rameau's works through the integration of literary and musical analytical techniques. This combined approach will bring us closer to these extraordinary works and help us to communicate them more fluently to a modern audience.
Rameau's operas raise many fascinating questions for the modern-day performer. How can we understand these works more deeply, and perform them with sensitivity to early modern practices? What can the original performing material and period treatises tell us? How can we better understand the music itself? And – in a genre that prioritises the moment-by-moment demands of prosody – what can be learned through a deeper understanding of the text, its themes, structure and versification?
Building on his research for the Oxford-based Rameau Project, and drawing on his experiences conducting two fully staged Rameau operas during 2017, Dr Jonathan Williams will outline (with audio and live demonstrations) how a musician might usefully begin to interpret the many questions raised when preparing for performance.
Our seminar seeks to attract scholars of music and literature, without assuming equal competence in both. Students are encouraged to participate, particularly those studying Modern Languages, English, and Music (undergraduates and graduates).
Find out more about the event.
If you wish to attend, or have any queries, please contact jonathan.patterson@mod-langs.ox.ac.uk
Image: Attributed to Joseph Aved [Public domain], via Wikimedia Commons