Half term multilingual theatre workshop
Date
29 October - 3 November 2018
Time
Various times (see schedule below)
Location
Birmingham Repertory Theatre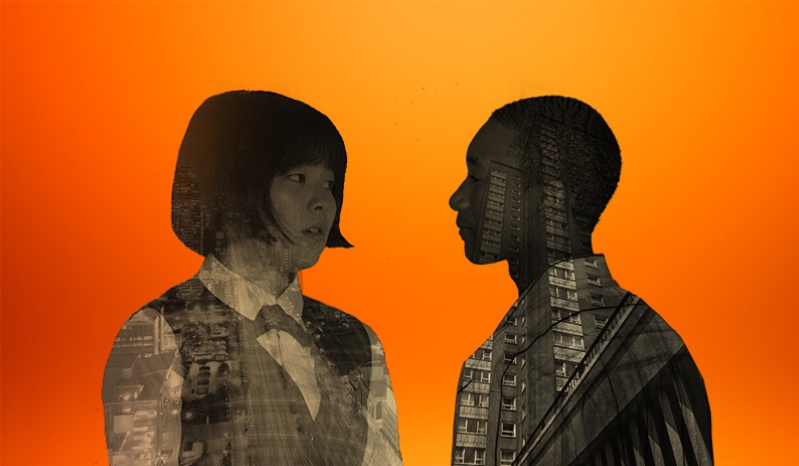 Are you in Year 10 or 11?
Are you interested in performing arts and theatre-making?
Do you speak another language…     …at home?     …in class?      …with mates?
Even if you don't speak another language, are you interested in other cultures and countries? Or know a few words that aren't English?
Do you want to create an exciting new theatre piece to be performed at Birmingham REP in half-term?
Alongside the exciting new show ORANGE POLAR BEAR which is a co-production between the National Theater Company of Korea, Birmingham Repertory Theatre and Hanyong Theatre in association with Birmingham City University, we are recruiting young people to be involved in this intensive week of theatre-making. 
Thanks to funding from Arts Council England and Birmingham City University there is no charge to be involved in the project.
Working with professional theatre artists you will devise a short performance using English and elements of other languages which will be showcased on Saturday 3 November before two performances of ORANGE POLAR BEAR.
ORANGE POLAR BEAR tells the raw, funny, and heartrending story of William and Jiyoung, two teenagers 5000 miles apart, whose lives suddenly collide.  Performed in English and Korean by an ensemble of 6 extraordinary actors from both countries, the style is inventive, energetic and atmospheric with powerful visuals and sound design.
For more information about ORANGE POLAR BEAR, please visit: https://www.birmingham-rep.co.uk/whats-on/orange-polar-bear.html
Schedule (you must be available for all the sessions to take part in the week):
Monday 29 October, 10am-4pm
Tuesday 30 October, 10am-4pm
Wednesday 31 October, 10am-4pm
Thursday 1 November, 4pm-9:30pm (note later time, includes seeing ORANGE POLAR BEAR at 8pm)
Friday 2 November, 10am-4pm
Saturday 3 November, 10am-8:30pm
All sessions will take place at The REP (arriving at Stage Door on Cambridge Street, B1 2EP - around the back of the building).
Places are limited. If you're interested in being considered for the project please email the project's director daniel.tyler-mctighe@birmingham-rep.co.uk as soon as possible with a short introduction to you, what school you go to and a bit about why you'd like to take part.