The Creative Power of Metaphor
Location
Worcester College, Oxford, UK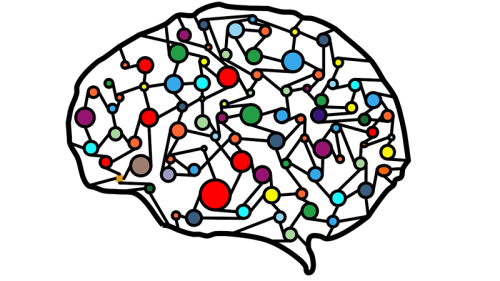 #creativemetaphor
Join us for a 2-day conference on the nexus between Metaphor, Linguistic Diversity, and Creativity.
The conference will be structured around four themes. Each theme will be introduced in a keynote lecture, and developed in a plenary round-table discussion featuring selected panelists (see Call for Panel Participation below). Panelists will address general questions (see Research Questions below) as well as questions raised by the audience. Moreover, two extensive Poster sessions will be dedicated to present specific studies related to the four themes (see Call for Poster Presentations).
For queries and clarifications please contact the organisers.
Important Dates
Themes and Research Questions
Keynote Speakers
Programme
Practical Information
REGISTRATION IS NOW OPEN UNTIL 1 MARCH 2019.
CfP is closed. If your submission has been accepted, please register by 15 January 2019.
Registration
Conference fee: £90
Reduced fee for students: £50
Guidelines to fill out the registration form:
If you have been notified that your abstract has been accepted, please register to the conference before 15 January. Please note that after this date, if you have not registered, your name and abstract will not be included in the programme.
You will need to have pop-ups enabled to be able to register using the Oxford University Stores system.
Please note that you will be able to pay only with card, using one of the following:
Amex
Mastercard
Visa
Visa Debit
Visa Electron
Please indicate your dietary requirements.
Please note that the welcome drinks are on us. We will host the welcome drinks from 5 to 7pm at the Red Lion Pub, 14 Gloucester St, Oxford OX1 2BN. It would be very helpful if you could indicate whether you plan to attend or not.
Please note that for the Conference Dinner you will have to register and pay £46 in addition to the registration fee. The dinner will be hosted in Worcester College Hall.
The Organisers
The conference is part of the multi-institutional research programme Creative Multilingualism, funded by the Arts and Humanities Research Council. Our research group is a large cross-disciplinary team of academics working on the nexus between linguistic diversity and creativity. The conference is being organised by Strand 1 of Creative Multilingualism: Embodying Ideas – the Creative Power of Metaphor.
We look forward to welcoming you in Oxford!