The Creative Power of Metaphor
Location
Worcester College, Oxford, UK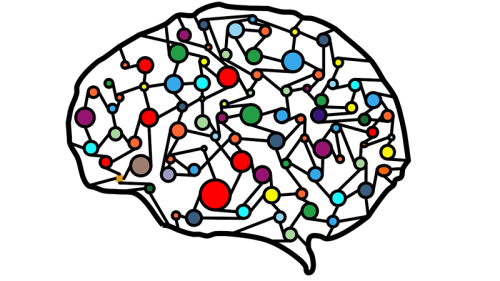 #creativemetaphor
Join us for a 2-day conference on the nexus between Metaphor, Linguistic Diversity, and Creativity.
The conference will be structured around four themes. Each theme will be introduced in a keynote lecture, and developed in a plenary round-table discussion featuring selected panelists (see Call for Panel Participation below). Panelists will address general questions (see Research Questions below) as well as questions raised by the audience. Moreover, two extensive Poster sessions will be dedicated to present specific studies related to the four themes (see Call for Poster Presentations).
The output of the conference will consist of a series of edited video clips featuring the debates, which will be broadcast on the Creative Multilingualism website and disseminated on relevant video channels and social media.
For queries and clarifications please contact the organisers.
Themes
1. Metaphor and Linguistic Diversity 
Keynote speaker: Lera Boroditsky
2. Metaphor and Emotion
Keynote speaker: Zoltán Kövecses
3. Metaphor and Communication
Keynote speaker: Gerard Steen
4. Metaphor and Creativity
Keynote speaker: Rachel Giora
Call for Panel Participation (plenary discussion, 4 panelists per panel)
Each panel is a round-table discussion designed to explore issues related to the theme opened by the preceding keynote lecture, elucidating current thinking on areas relevant to the theme, and debating matters of controversy. We invite expressions of interest in participation. Your submission should include the following: 
The panel in which you wish to participate

Your name, affiliation and, if relevant, the URL for your web profile

What you consider to be the most burning questions concerning the theme (max. 150 words)

Your relevant expertise and research (max. 150 words)

Your main relevant publications.
Call for Poster Presentations
We invite abstracts (max. 300 words) for poster presentations that are relevant to one or more of the four themes of the conference. Your abstract should include the following:
The theme or themes of the conference your poster will address

Your name, affiliation and, if relevant, the URL for your web profile

Your relevant research

Your research methods

Your findings and/or theoretical advances.
Submissions
We welcome submissions from early career researchers to the panels and posters.
Please send submissions as email attachments to the following address:
creativemetaphor2019@gmail.com
DEADLINE: 7th NOVEMBER 2018.
Registration
Conference fee: £90
Reduced fee for students: £50
Registration will open in early December.
The Organisers
The conference is part of the multi-institutional research programme Creative Multilingualism, funded by the Arts and Humanities Research Council. Our research group is a large cross-disciplinary team of academics working on the nexus between linguistic diversity and creativity. The conference is being organised by Strand 1 of Creative Multilingualism: Embodying Ideas – the Creative Power of Metaphor.
We look forward to welcoming you in Oxford!
THEMES AND RESEARCH QUESTIONS
Research questions on the four themes include, but are not limited to, the following:
1. Metaphor and Linguistic Diversity 
What is the significance of linguistic diversity for metaphor theory?

How does linguistic diversity in metaphorical expression affect and interact with thought?

Is a unified metaphor theory that can account for the variability in linguistic data possible?

How are cultural differences actualized in metaphorical expressions?

Do truly universal metaphors exist?
2. Metaphor and Emotion
What is the connection between metaphor and emotion? Is it systematic across languages?

Are emotions more likely to be expressed using figurative language?

Is there a correlation between expression of emotion and creative use of metaphor? If so, is this universal or culturally specific?

To what extent are metaphors that are used to express emotions universal? Is there a systematic difference by comparison with other areas of expression?

How does multilingual competence relate to the interaction between metaphor and emotion? Does the expression of emotions using figurative language differ depending on whether the speaker is using a native language or a non-native language?
3. Metaphor and Communication
Is the use of metaphors favoured as a persuasive communicative device across languages or are there languages/cultures/cultural contexts in which metaphors are avoided for such a purpose? To what extent are creative and deliberate metaphors used in communication (e.g., in political speech) affected by cross-linguistic and cross-cultural variability?

Does the use of metaphor to change attitudes and opinions correlate with the conventionality/creativity of the chosen metaphors?

How and why does resistance to metaphor develop?

What is the role of figurative language use in multilingual settings and does this differ from such use in monolingual settings?
4. Metaphor and Creativity
Is metaphor an area of language that offers more scope for creativity than other areas of language? Is any correlation universal or culturally specific?

What are the differences in understanding creative vs. non-creative figurative language?

How are creative figurative expressions perceived by speakers and listeners?

What constitutes a good metaphor in terms of creativity?

Are speakers of different languages creative in different ways in metaphor use?