Baudelaire: from the depths of beauty
Location
Lecture Theatre, The Weston Library, Oxford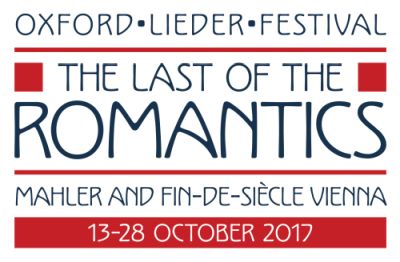 An Oxford Lieder Festival 2017 study event, presented in association with the Bodleian Libraries.
Helen Abbott (Speaker)
Caroline Potter (Speaker)
Caroline Ardrey (Speaker)
In the 150th anniversary of Baudelaire's death, Helen Abbott leads two sessions exploring the poet's appearances in the music of Berg and Debussy and looking more widely at the influence and dissemination of his work.
Is Baudelaire the last of the Romantic French poets? How does his work end up in Vienna? What influences the culture of the late or post-Romantics as new musical and poetic languages start to develop?
SESSION ONE, 11.30am - 12.15pm - Pretty Women: Baudelaire with Berg
Berg used Baudelaire's poetry through German translation in unusual ways. Berg's response to Baudelaire (in the Lyric Suite) highlights a number of important resonances around the idea of the 'ideal woman', drawn from Dante, the Psalms, Zemlinsky's Lyric Symphony, and Wagner's Tristan und Isolde. This session will be led by Prof. Helen Abbott in discussion with Dr Caroline Potter.
LUNCHTIME RECITAL, 1.10pm - 2.10pm - Baudelaire in Song:
Sophie Karthäuser (soprano)
Eugene Asti (piano)
Doric String Quartet
A dream team of artists visit Paris and Vienna. The programme is bound by the work of Charles Baudelaire whose poetry is set in Alban Berg's stunning Lyric Suite and Debussy's Wagnerian songs of 1887–9, the Cinq Poèmes de Baudelaire.
This recital takes place in the Holywell Music Room.
SESSION TWO, 2.45pm - 3.30pm - Being à la mode: Baudelaire with Debussy
In the last few decades of the nineteenth century in France, Baudelaire's poetry was used by Debussy for an innovative set of songs. This session will explore how Debussy interprets Baudelaire in a post-Romantic mode, engaging with new developments in the modern world. Prof. Helen Abbott and Dr Caroline Ardrey share objects and images which showcase the luxury artefacts and domestic spaces in which Debussy's settings of Baudelaire circulated. Professional rivalries and the problematic intimacy of the 'salon' setting will loom large in this interactive session.
Tickets: £15 / £5 under 35s from www.oxfordlieder.co.uk