LinguaMania Highly Commended in Public Engagement Awards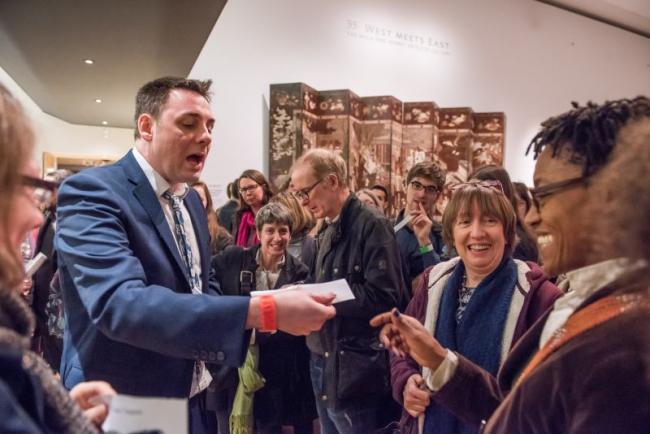 Thu, 29th Jun 2017
The Creative Multilingualism research team was delighted to be Highly Commended in the University of Oxford's Vice-Chancellor's Public Engagement with Research Awards last night for LinguaMania, an event held in collaboration with the Ashmolean Museum earlier this year.
The Public Engagement with Research Awards had three categories: Projects, Early Career Researcher and Building Capacity. The aim was to 'recognise and reward those at the University of Oxford who undertake high-quality engagement activities and have contributed to building capacity in this area'. You can find out more about the awards and winners on the University of Oxford website.
Marking the launch of the 4-year Creative Multilingualism research programme, funded by the Arts and Humanities Research Council (AHRC) as part of its Open World Research Initiative (OWRI), LinguaMania aimed to highlight the connection between creativity and linguistic diversity and encourage new audiences to explore the fun and creative side of modern languages. The event featured over 30 activities, performances, language classes and workshops which included: a crowd-sourced multilingual version of Harry Potter, learning Sanskrit through yoga, a comedy performance of Ovid's Metamorphoses, an extreme translation activity, and an Old Norse language taster. Over 2,000 people attended the event.
Watch the video below to see highlights from the evening, or browse blog posts, videos, and reviews of the event on our LinguaMania homepage.
Photos of LinguaMania